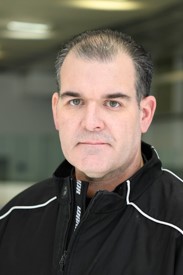 Merrimack has announced the addition of Lance Brady to the coaching staff for the 2018-19 season as the team's director of operations.
Brady arrives after serving as head coach at Assumption.
"We are very excited to add a coach of Lance's experience to our program," Merrimack coach Scott Borek said in a statement. "Both his pro playing days and his time as the head coach at Assumption have prepared him well for the challenges ahead as a member of Merrimack hockey."
Brady won 99 games at the helm of Assumption, highlighted by the program's first-ever Northeast-10 conference championship during the 2017-18 season.
Brady was honored as the NE-10 Coach of the Year on three occasions and had coached two of the past three NE-10 Players of the Year. He also helped the team to an NE-10 championship game appearance in 2010.
A 1993 graduate of Holy Cross with a bachelor's degree in economics, Brady was a three-year standout for the Crusaders, was named as an ECAC East Second Team All-Star, a New England Hockey Writers All-Star and was the team captain as a senior.
Brady came to Assumption from nearby Becker, where he served as the associate head coach.
Prior to Becker, he served as an assistant coach at Marlboro High School as the team captured the Roy Conference title in 2007. Brady was also a player-assistant coach for the Birmingham Bulls of the ECHL in 1997-98, an executive member of the Professional Hockey Players Association from 1995 to 1998 and a coach/counselor at Dynamic Skating from 1990 to 1996.