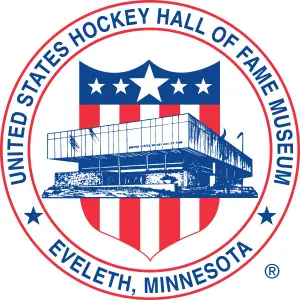 Bemidji State and St. Cloud State are set to square off in the annual U.S. Hockey Hall of Fame Museum Women's Face-Off Classic on Tuesday, Nov. 20, at the Essentia Health Sports Center in Brainerd, Minn.
The game starts at 6 p.m. CST.
"We are really looking forward to playing this game in Brainerd," said SCSU coach Eric Rud in a news release. "They have done a great job in this community with girls' hockey at the youth level and it will be fun for people to come out and watch two in-state college hockey teams compete at the highest level."
"Any time we have the opportunity to bring our game to a community that has not been exposed to women's Division I hockey, and to showcase the tremendous skill level of the players on both teams, it is very exciting," added Bemidji State coach Jim Scanlan.
Along with bringing women's Division I hockey to a local community, this game raises awareness for the U.S. Hockey Hall of Fame Museum in Eveleth, Minn.
"Brainerd high school girls had an exciting run to state last year and this event will certainly create more excitement around girls' hockey and both of these schools should spur more interest in hockey at our youth levels," said Brainerd Amateur Hockey Association president Sam Blum, president.
"As a girls' high school hockey coach and just a fan of hockey in general, I couldn't be more excited to be a part of this game," noted Brainerd coach Jim Ernster. "This is such a great opportunity for the Brainerd Lakes area to see hockey played at a high level."
Game proceeds will go to Sharing Bread Soup Kitchen in Brainerd.
General admission tickets are $10 for adults and $5 for students and are available to be purchased online.