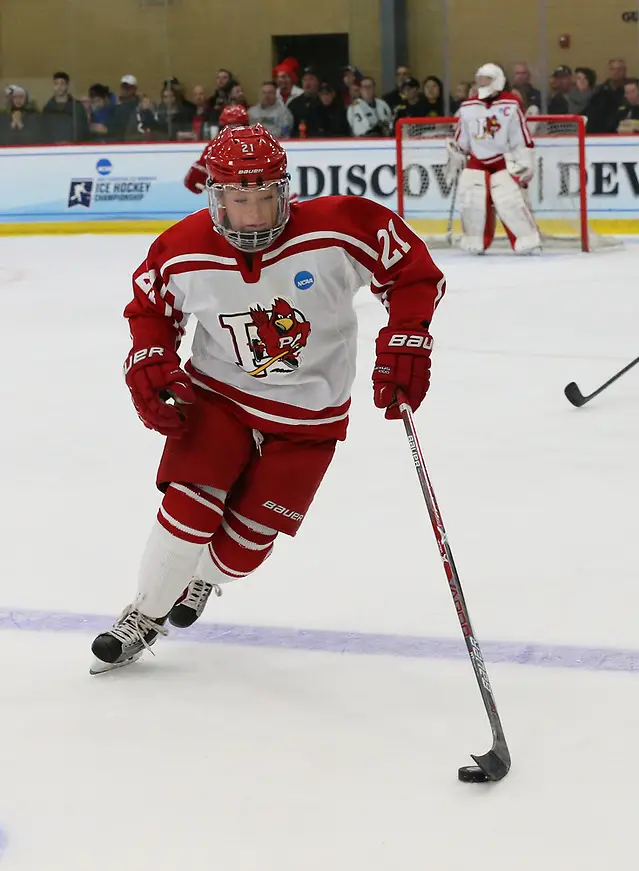 Nazareth vs. King's: Nazareth 14-0, 8-1
Normally such a high-scoring game like this would not be worth mentioning. However, Nazareth is a brand-new team and is playing like they've been together for three years. They have outscored every opponent in their matchups to a great extent. Nazareth faces Stevenson next weekend. We will get a better indication of what this team is capable of when faced with stronger competition. Nevertheless, scoring 54 goals in six games is an accomplishment worth noting for an inaugural team.
Lake Forest vs. Aurora: Tie 2-2, 0-0
This is a disappointing result for the Foresters, but exciting for the NCHA conference. The teams in this conference continue to get stronger, which will make for a more competitive atmosphere across the NCHA. The days of large goal differentials between teams will not come to fruition as was the case in past years. We should expect to see more tight-scoring games.
No. 8 Gustavus Adolphus vs. St. Olaf: Gustavus Adolphus 1-0, 4-1
A tighter outcome than Gustavus probably wanted to see; however, they did get the needed conference points, and coach Mike Carroll of Gustavus Adolphus got his 400th win. The Gusties shouldn't move anywhere in the overall rankings.
Buffalo State vs. Oswego: Oswego 2-0, 1-0
Big conference points for the Oswego Lakers this weekend. Taking down a top team in the NEWHL helps Oswego set themselves up for a top two placement in the conference for later in the season. It's clearly early and anything is possible, but I don't see this team taking a large dip in their play this season.
No. 2 Norwich vs. No. 3 Plattsburgh: Plattsburgh 2-0
A big win and confidence booster for the Cardinals. Plattsburgh, currently ranked third, should be taking the second-place spot, while Norwich will drop to third or even fourth. Norwich has had a slow start, with several close games that you wouldn't expect from the current national champions.