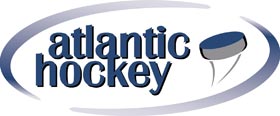 Atlantic Hockey has announced a one-game suspension for American International junior forward Joel Kocur.
Kocur was called for a hitting from behind major and given a game misconduct in Tuesday night's 4-3 win over Holy Cross. After reviewing the tape and talking with the officials, Atlantic Hockey administrators determined the suspension was warranted.
Kocur will miss the series finale against Holy Cross when the two teams play on Saturday, Dec. 1.