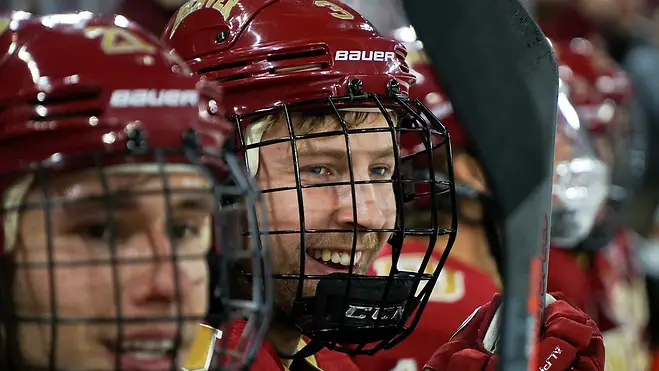 The WHL's Kelowna Rockets announced Tuesday the signing of defenseman Sean Comrie.
Comrie played the 2018-19 season at Denver, compiling one assist in 18 games as a freshman.
"We are excited to have Sean sign with us," said Rockets GM Bruce Hamilton in a statement. "He will fit in well with the defensemen that we have returning. Sean was a high second-round Bantam pick, so obviously he has a real sound skill set. We look forward to having Sean join us this fall."
Comrie was originally drafted in the second round (44th overall) of the 2015 WHL Bantam Draft by the Brandon Wheat Kings. Kelowna acquired Comrie's rights and the 10th overall pick in the 2019 WHL Bantam Draft from the Wheat Kings at the 2019 WHL Bantam Draft on May 2.
"I'm excited for the long journey ahead next year," added Comrie. "I decided that wanted to go a different route, the opportunity with Kelowna hosting the Memorial Cup and the history of the club was something really intriguing to me. It will be a grind at some points, but I think management and the club will prepare us well for what lies ahead."