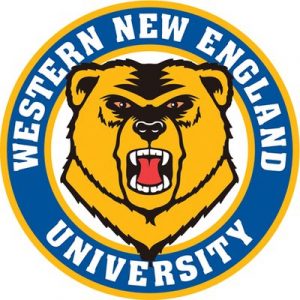 Western New England will add women's hockey, starting with the 2020-21 season.
In addition, Katie Zimmerman has been named the Golden Bears' first coach.
"Western New England University takes immense pride in offering opportunities for student-athletes to excel in the classroom and in their chosen sport," said WNE president Anthony Caprio in a statement. "This latest expansion of our athletics program adds a fast-growing and exciting sport to the current roster of 19 NCAA sports for women and men."
"Women's hockey represents the perfect opportunity to add a 20th sport to our lineup," added Western New England director of athletics, recreational sport and physical education Matt LaBranche. "Interest at the high school and youth levels has never been higher, and we are proud to be providing a new opportunity for those young women to pursue their passion in a highly competitive collegiate program."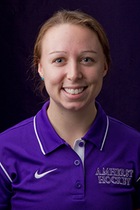 Zimmerman spent the past five years as an assistant coach at Amherst. She also has coaching experience with USA Hockey and Cortland.
"Katie has a proven track record as a coach, talent evaluator, and recruiter," said LaBranche. "I'm confident over the course of the next year she will set the stage for a successful first season in 2020-21 and beyond."
Zimmerman says she is honored to be selected the first head coach of the program, and excited for the opportunity.
"It is clear to me that Western New England University is a special institution with an excellent department of athletics, and I feel very fortunate to be joining such a vibrant campus and community," she said. "I look forward to recruiting and building a competitive women's ice hockey team that shares my passion for Western New England, and I couldn't be prouder to join the Golden Bear family."
Zimmerman is a 2013 graduate of Hamilton, where she enjoyed a four-year playing career. She was a two-time All-NESCAC honoree, leading the conference in goals in her junior and senior seasons.