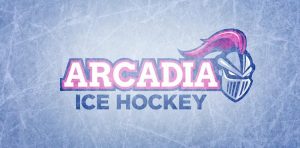 Arcadia University has announced the addition of men's and women's hockey programs, beginning in the fall of 2021.
Arcadia becomes the fourth Division III college or university in Pennsylvania to offer hockey as a varsity sport, and the seventh college or university in Pennsylvania overall to do so.
"We are excited to add men's and women's ice hockey to our sport sponsorship offerings," said Arcadia director of athletics Brian Granata in a statement. "Even though the sport of ice hockey has seen tremendous growth within our athletic conference in recent years, the market remains unsaturated with collegiate options for players. We feel we are uniquely positioned in a hockey-rich region to develop quality programs that offer a great experience for our student-athletes.
"Furthermore, ice hockey affords us the opportunity to expand our recruiting efforts outside of our geographical footprint."
The search for head coaches of each program will begin later this summer, with the hope that the candidates are in place by Dec. 1.
The Knights will compete against Middle Atlantic Conference schools in both sports, bringing the conference's sponsorship up to six teams for the women and five for the men (Alvernia is slated to begin play in women's hockey in 2019-20). Arcadia is also seeking membership in a single-sport conference that will provide "NCAA automatic qualification access for hockey," according to a news release.
Arcadia has entered into agreement with Colmar-based Hatfield Ice, which will serve as the home site for both programs. The facility includes three sheets of ice, concession stand, pro shop, and related amenities. Arcadia and Hatfield are co-sharing costs for 3,200-square-feet of facility renovations within Gray Rink, which includes two locker rooms, bathrooms, showers, laundry room, coaching offices, players' lounges, storage, and athletic training space.
Construction is set to be completed by June 1, 2021.