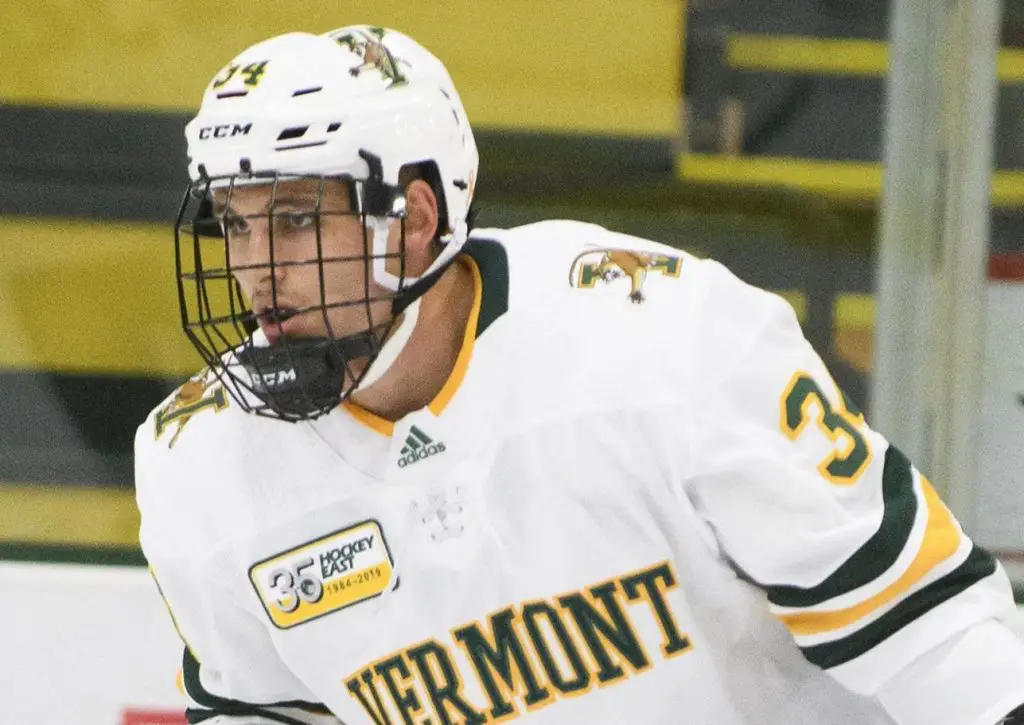 The Florida Panthers announced Monday that the club has agreed to terms with Vermont junior defenseman Jake Massie on a two-year, entry-level contract.
Massie appeared in 30 games last season with the Catamounts, recording nine points on four goals and five assists.
In 95 games over three seasons with UVM, Massie totaled 23 points (six goals, 17 assists).
Back in May, Massie announced he was leaving Vermont to pursue NHL opportunities.
"After speaking with my advisor and family, I felt it was best to begin my professional career at this time," said Massie. "I am very close to attaining my degree and will finish this year. I met with Coach (Kevin) Sneddon last week so that he was the first to know. He has been supportive of my decision to chase my dream of playing in the NHL. I cannot thank UVM enough for the opportunities they have afforded me, the coaching staff helped develop me every day on and off the ice. They gave me a ton of responsibility and believed in me. My teammates are amazing and that is the hardest part of leaving UVM, they are brothers for life. To the amazing fans of UVM, thank you for allowing me to play in one of the best atmospheres out there.
"Rest assured, better days are ahead for the program. The coaching staff and players will make it happen."
Massie was originally selected by the Carolina Hurricanes in the sixth round (156th overall) of the 2015 NHL Draft. His rights were traded to the Chicago Blackhawks on Sept. 11, 2015.