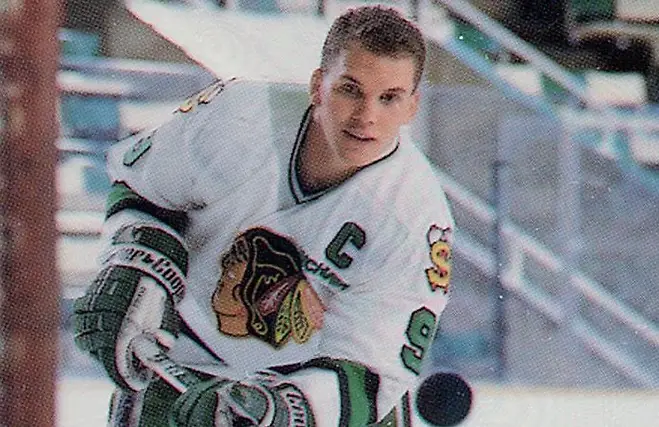 Three-time Hobey Baker Memorial trophy finalist and North Dakota's all-time leading scorer Greg Johnson passed away July 8.
He was 48.
No cause of death was released, but Johnson reportedly died at his home in Michigan.
"The UND hockey family is saddened to learn of Greg Johnson's passing," UND coach Brad Berry said in a statement. "Our heartfelt sympathies and thoughts are with Greg's family and loved ones at this difficult time. He was a Hall of Fame athlete and more importantly, a Hall of Fame man. He will be greatly missed."
Johnson played at North Dakota from 1989 to 1993 before a lengthy NHL career with the Detroit Red Wings, Pittsburgh Penguins, Chicago Blackhawks and Nashville Predators.
The Thunder Bay, Ont., native led the Fighting Sioux in scoring in three consecutive seasons, piling up a school-record 272 points (74 goals, 198 assists, 272 points). His 198 career assists are 30 better than any other UND player in history.
He went on to play in nearly 800 NHL games spanning 12 seasons from 1993 to 2006. Johnson scored 145 goals and added 224 assists for 369 career points in the NHL. He spent three seasons serving as the captain of the Nashville Predators, guiding them to their first two NHL playoffs appearance.
Johnson was inducted into the UND Athletics Hall of Fame in 2013.