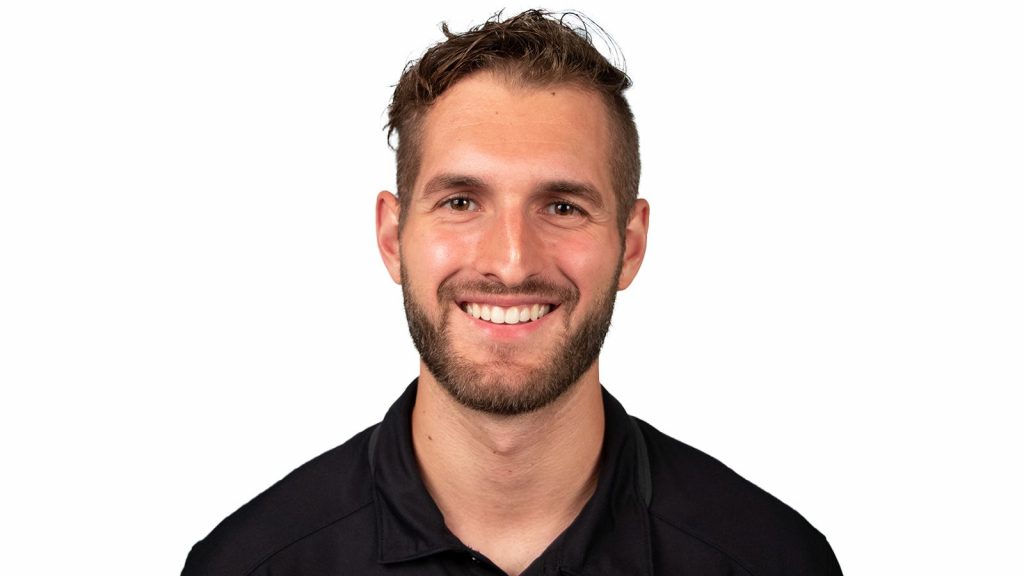 Rensselaer has named Nate Skidmore a volunteer assistant coach for the 2019-20 season.
Skidmore joins the staff of third-year head coach Dave Smith, along with full-time assistant coaches Scott Moser and Chuck Weber.
A 2019 graduate of Potsdam, Skidmore was a goaltender and four-year member of the Bears hockey program, finishing his career playing 47 games, including 42 starts. He compiled a 14-23-5 overall record, with a 3.35 GAA and a .893 save percentage. Earning the team's Most Valuable Player Award as a senior, he went 7-14-1 with a 3.40 GAA and a .899 save percentage in 22 games.
Skidmore was a four-year AHCA Academic All-America honoree as well as a Maxcy Molnar Award winner in 2019.
The director of goaltending and head coach at the CanAm Group over the last two summers, Skidmore has spent seven years as a strength and conditioning coach and head instructor at the Palmer Goalie Systems Elite Goalie Campus in Syracuse, N.Y. He also has experience as a coach and evaluator with USA Hockey and strength and conditioning coaching work during his four years at Potsdam, while also interning at Mike Boyle Strength & Conditioning in Boston during the summer of 2017.
A native of Syracuse, Skidmore earned a bachelor's degree from Potsdam in pre-professional exercise science with a minor in business administration in 2018, before continuing to receive a master's degree in management and leadership in 2019.