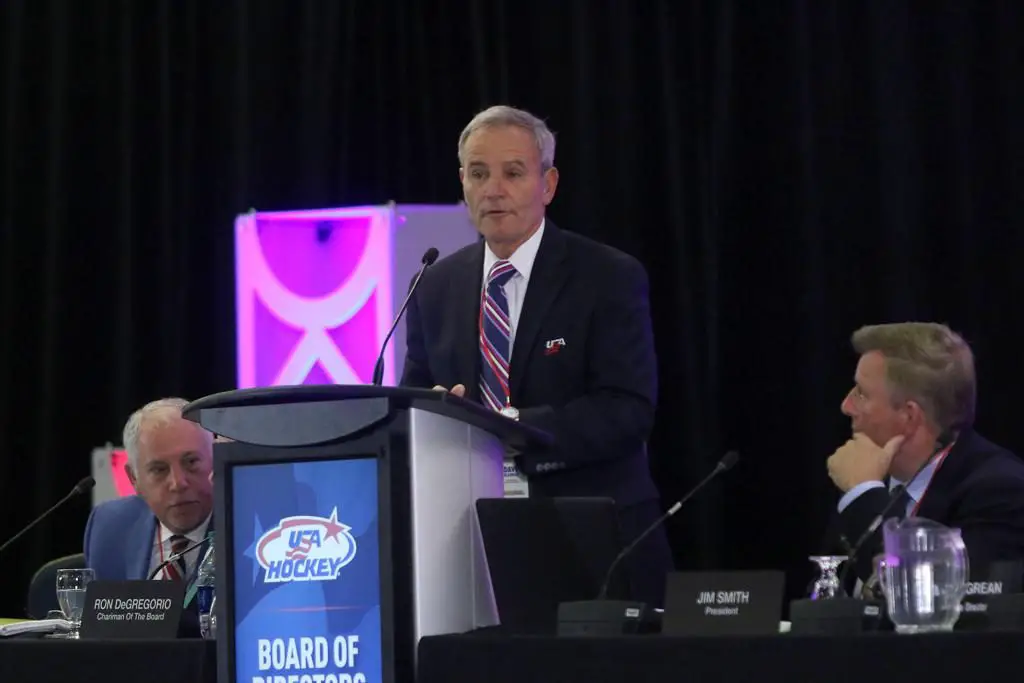 USA Hockey vice president and youth council chair Dave Klasnick passed away on Tuesday after a battle with cancer.
He was 72.
Klasnick, who served on the USA Hockey Board of Directors for the better part of the last 30 years, died at home surrounded by family.
"Dave was one of the most genuine and honest human beings you'll ever come across," said USA Hockey president Jim Smith in a statement. "His passion for our sport was unmatched and he will be sorely missed. Our condolences go out to his wife Nancy and the entire Klasnick family."
Klasnick, who also served on the USA Hockey Foundation Board of Directors for the past 13 years, was involved in many other areas of USA Hockey during his time on the Board, including serving as a district director, as a member of the high school section and on several committees, including nominating, playing rules, and finance and investment.
Visitation will be held at Beinhauer Family Funeral Homes and Cremation Service in McMurray, Pa., on Thursday, Aug. 22 from 4-8 p.m. and on Friday, Aug. 23 from 2-8 p.m. The funeral mass will take place on Saturday, Aug. 24 at 10:30 a.m. at St. Louise de Marillac Catholic Church in Pittsburgh.