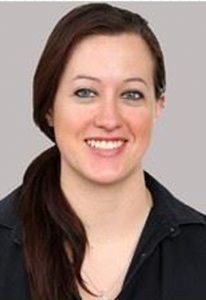 Robert Morris has named Jen Kindret an assistant coach for the Colonials' women's team.
Kindret was hired as the first women's hockey coach in King's history three years ago.
"We're really excited to have Jen return to us," said RMU head coach Paul Colontino, who coached Kindret in her final two years at Robert Morris, in a statement. "She brings great leadership. She has all that experience from building a program from the ground up. She's been very strong in the recruiting area. She brings a wealth of knowledge."
As a junior, Kindret helped the 2011-12 RMU squad to the CHA postseason title.
Following that, Kindret went on to assist at Chatham in 2013-14, then moved on to CHA member Lindenwood for two more seasons behind the bench.
"I'm super excited and grateful for this opportunity from Coach Colontino," Kindret said. "Not many coaches get the chance to coach at their alma mater. I'm an extremely proud alumna. It was a great experience and a great four years here. I'm excited to bring my experience to this current team. It's about commitment to excellence here, and I'm eager to see where this program is continuing to go.
"It was a tough decision to leave (King's). It just shows how much I believe in RMU and what they're trying to accomplish."
Kindret joins a staff anchored by Colontino, who returns for his ninth season leading the Colonials, plus associate head coach Logan Bittle (10th season) and director of operations Liam Cavanagh (third season).
"She's an alumna and she's a great person," Colontino said. "You really couldn't ask for more."