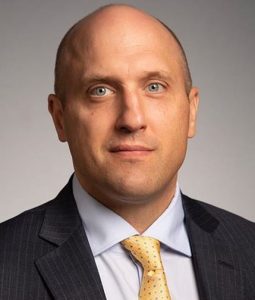 Canisius announced Wednesday the hiring of Martin Hlinka as an assistant coach.
"Marty is a terrific addition to our staff," Canisius head coach Trevor Large said in a statement. "He brings with him an impressive professional-playing background, skill-development focus and personality to connect with our current players. Marty possesses all the skills necessary to become an elite college hockey coach and help take our program to the next level. I am excited to welcome Marty to the Canisius hockey family."
A native of Bratislava, Slovakia, Hlinka joins Canisius after spending the past three seasons as an assistant coach with the Salzburg Red Bulls junior program, most recently working the club's U18 squad during the 2018-19 campaign.
In addition to his work as an assistant coach with Salzburg, Hlinka serves as a lead on-ice skills instructor with Synergy Hockey in St. Louis. He also spent 10 years as the lead on-ice skills instructor for the Pavel Datsyuk Hockey Camp in Yekaterinburg, Russia.
Hlinka has also gained valuable coaching experience on the international stage, having worked as the lead on-ice skills instructor for both the Belarus and Poland U18 national teams.
"I am honored to be selected as an assistant coach here at Canisius," Hlinka said. "Working with such a talented group of young men and coaches is a privilege I do not take lightly. I cannot wait to get started."
Hlinka played collegiately at Augsburg, amassing 125 points (40 goals, 85 assists) in 85 games from 1995 to 1999. He was also a member of the football program at Augsburg, garnering All-American accolades as a kicker.
Following his time at Augsburg, Hlinka embarked on a 15-year professional career in the AHL, UHL and Germany.