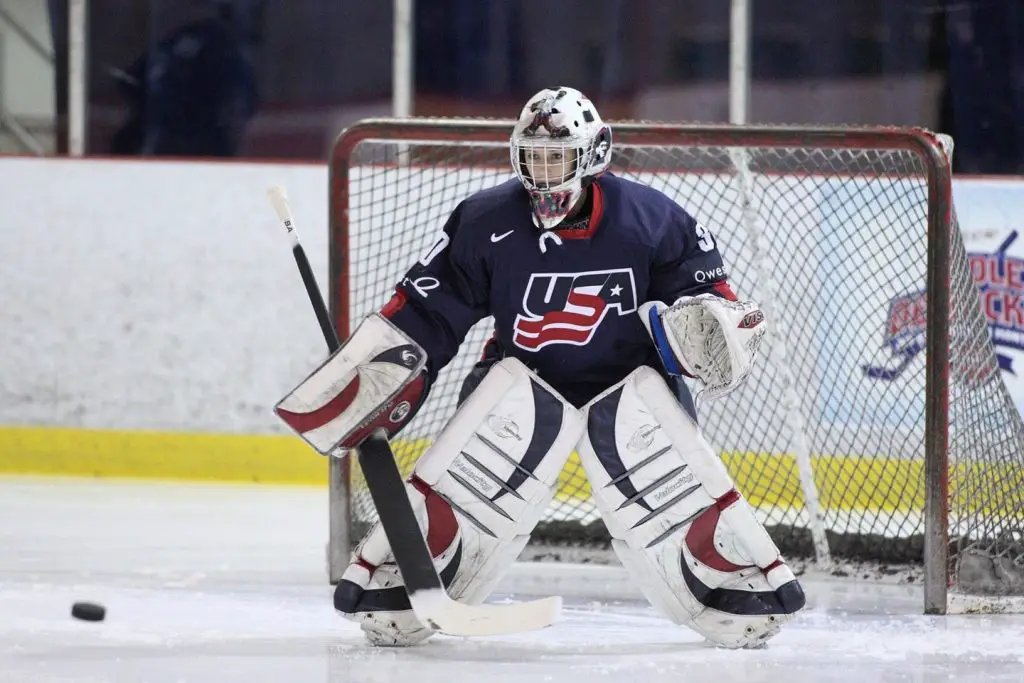 Former Robert Morris women's goaltender and two-time Olympic medalist Brianne McLaughlin-Bittle has joined the men's hockey staff as a volunteer coach.
McLaughlin-Bittle, who has previously served in assistant roles on the RMU women's team for several seasons, will coach the Colonials goaltenders for the duration of the 2019-20 season.
"Her track record as a player is off the charts, and she's taken strides that speak very highly of what she's doing as a goalie coach," said RMU men's coach Derek Schooley in a statement. "It was a very easy decision and we're extremely excited to have her. It was a natural fit."
A native of Cleveland, the 32-year-old McLaughlin-Bittle runs her own goalie school and camp out of the RMU Island Sports Center. She graduated from RMU in 2009.
"It's taking all these pieces that I've picked up from different programs and bringing them together and seeing what we can come up with here," McLaughlin-Bittle said. "I don't teach the boys or the girls any differently. It's about stopping the puck."
McLaughlin-Bittle is believed to be the first female assistant coach in the history of NCAA men's hockey, Division I or otherwise. Schooley said the process in bringing her aboard was organic, as former associate head coach Kody Van Rentergem was unable to continue on as a volunteer goalie coach due to other work duties.
"I don't care if the person is male or female, I wanted the most qualified person," Schooley said. "Can't say enough about her as a player, but her accomplishments as a coach are on the rise."