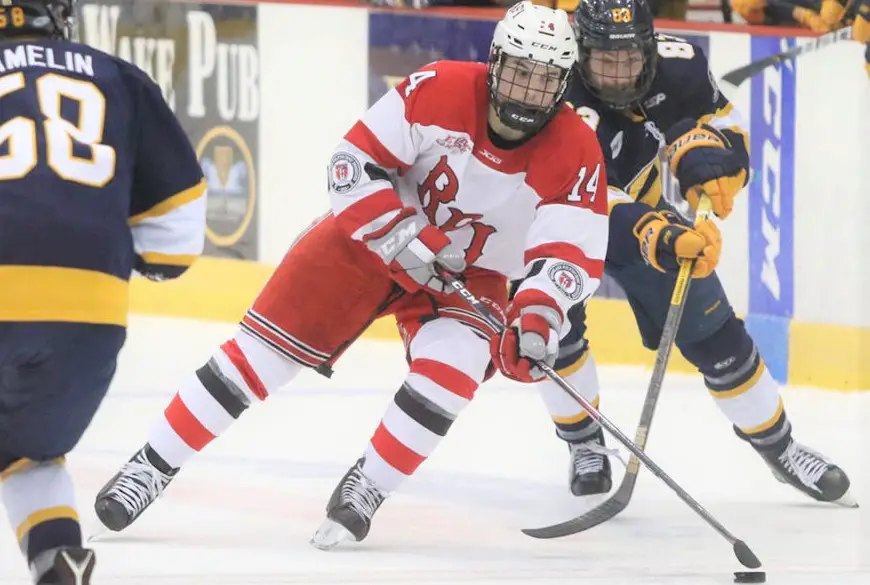 The BCHL's Salmon Arm Silverbacks announced last week the signing of forward Zach Dubinsky, who played the 2019-20 season at Rensselaer.
Dubinsky is still enrolled at RPI and is taking classes remotely. He'll return to campus when it is deemed safe to do so, much like several other college hockey players who still have junior eligibility.
In August, the NCAA changed a rule in which "student-athletes whose institutions will not be playing during the fall semester will be permitted to participate in non-collegiate, amateur competition on an outside team during the fall 2020 term. These student-athletes may compete on an outside team while remaining enrolled in their NCAA institution, which typically would not be allowed."
"We are extremely pleased to add Zach to our roster, who already has experience at the NCAA level," Silverbacks GM Brooks Christensen said in a statement. "We feel he will be an impact center for us. He has a strong hockey IQ and he's a high character kid. We're looking forward to having him in our lineup."
Dubinsky recorded 12 points (two goals, 10 assists) in 22 games for the Engineers last season as a freshman.