Five.
Count them. Just five weeks left in the season. With only Harvard and Vermont a game up on everyone else, there's a tie atop the ECAC standings and — as usual — a logjam right behind. Five weeks from now, who knows what things will look like. A full weekend of ECAC action coming right at ya!
The North Country: or, Yale and Princeton Go North
Don't look now, but preseason favorite St. Lawrence is tied for first place in the ECAC in points, and leads percentage-wise. A 4-2 victory over Clarkson on Tuesday boosted the Saints into the lead and with the victory, the Saints are now 7-1-1 since the holiday break.

"We have played pretty well since Christmas," said Saint coach Joe Marsh. "But, we can't afford to relent. We've got a big four-game homestand coming up and we want to just keep moving forward."
The Saints have gotten it from a variety of different areas. From scoring to defense to goaltending, there seems to be a different hero each night. Sean Coakley has picked up three straight wins and others such as Blair Clarance, Robin Carruthers and Russ Bartlett have started to put points on the board.
The Saints could be hitting on all cylinders at just the right time.
Clarkson was hitting its stride, but last week saw the Knights lose two of three to stem the momentum a bit. The Knights host Yale and Princeton and are hoping to get back into the swing of things with two weeks at home coming up.
"This is a very important stretch to gain as much ground as we can, as we get closer to the end of the road," said head coach Mark Morris. "Every game we can distance ourselves from other teams in the league will work to our advantage. We still have our eyes set on giving ourselves the best opportunity to be a championship team. At this stage of the year any slipup could cost you the positioning you need to be there when it really counts."
While the two North Country teams are playing their best hockey of the season, so is the little team from New Haven. After losing six out of seven games during the holiday season, the Yale Bulldogs have since put together a positive streak of their own, winning four of the last five games.
The mini-turnaround came three weeks ago, after Yale returned from an embarrassing two-game series with Michigan State to post a 6-1 win over Brown. The Bulldogs then knocked off league-leading Harvard before collecting two non-league wins against Holy Cross and Notre Dame. Granted, there were no national powerhouses among the fallen group, but Yale did gain something from those three wins which had been sorely lacking since mid November — confidence.
"It's a relentless pressure we've got going now," said Yale head coach Tim Taylor, who collected his 278th victory on Saturday night to tie Murray Murdoch for the most wins in school history. "If we can sustain our pressure, then eventually [opponents] crack."
Yale isn't a team of surprises. The offense is anchored by the first line of Jeff Hamilton, Ben Stafford and Nick Deschenes. The defense can be solid, but lacks consistency, and goaltender Dan Lombard is typically at the mercy of the players in front of him. During the Bulldogs' losing streak, Lombard had little support and was paying the price. Since that time, Taylor has focused his coaching efforts on developing a confidence between the defensive corps and Lombard. The result has been tighter checking and tracking, and fewer loose rebounds in front of the net.
Regardless of those who will compare the player of two years ago to the one who takes the ice this weekend, Hamilton has been one of the best offensive players in the league this season. No other player means more to his team than Hamilton. If he struggles, there are very few other offensive weapons to shoulder the burden. After a six-point weekend against Holy Cross and Notre Dame, Hamilton is now eight points away from becoming Yale's all-time career scoring leader.
"Hamilton had one of his most dynamic games [against Notre Dame], though he wasn't alone," Taylor said. "That whole line is such a solid line for us, and I really trust them defensively now."
The team currently in the midst of the league's longest losing streak is hapless Princeton. After gutting out some solid wins early in the season, the team has lost its last eight games — four being critical ECAC contests. Following the Tigers' most recent loss — a 5-3 loss to Brown on January 13 — head coach Lenny Quesnelle spoke candidly about his team.
"When you're in this kind of slide, nothing seems to go right. [Against Brown,] we weren't burying the goals early. It seemed like they were sprinting and we were skating at times."
Offensively, the team is averaging just over 2.5 goals per game, compared to the 4.0 the team averaged over its first nine games. With that said, however, the Princeton offense is not the determining variable. When the team feels confident on the ice, the points follow. The real problem has been the team's susceptibility to defensive lapses, which have in turn caused a gradual eroding of confidence. During the early days of the eight-game losing streak, the Tigers were suffering heartbreaking losses. RPI, New Hampshire, North Dakota, Wisconsin: right down the line, the team was constantly fighting back from deficits to lose by the slimmest of margins. Eventually the team began to show signs of defeat. The fight wasn't there any more.
After a three-week break for exams, Quesnelle is hoping that his team can return to the ice with a renewed spirit, both physically and emotionally. Thanks to its early-season play, the Tigers are in decent shape with 10 points heading into the final five weekends of league play.
"We need a 'W' in the biggest way," Quesnelle said. "We [had] three weeks off for exams. It'll be a good time to get things together and get back on the right track."
Getting Together In New England
It's been a while since Harvard has been in this position. With five weekends left in the season, the team is tied for first place with 17 points and considered one of the teams to beat.
Are you sure this is 2001 and not 1993?
All joking aside, this current Crimson team is nothing like the Harvard teams of the past. Second-year head coach Mark Mazzoleni has successfully guided this team towards a more disciplined, consistent style of play. The offensive corps is relatively balanced, team speed is at an all-time high and the freshmen class is one of the best in the league. The one element that Mazzoleni lacks, however, is depth.
Heading into the team's last ECAC contest — a 3-1 loss to Yale in New Haven — the Crimson was without the services of three key players: Graham Morrell, Tim Pettit and Tyler Kolarik. And players on the ice such as the Moore brothers and Peter Capouch were playing with sore bodies.
Now, with the team's three-week exam break out of the way, it's a fight to the finish for the Crimson. The gas tank has been refueled and the players, for the most part, have recovered physically from the first half of the season. A fully-loaded Harvard team is dangerous to any team in the league — that much has been proven. Now it's just a matter of how long the Crimson can stay healthy. The sand in the hourglass is starting to fall.
That makes the Cornell-Harvard game on Saturday night one of the most anticipated matchups of the season. Big Red fans will be entering Bright Hockey Center in huge waves — the game has been sold out for weeks. Cornell is surging right now, enjoying its status as the No. 14 team in the nation. And considering that the two teams skated to a 1-1 tie earlier this season at Lynah Rink, and that Cornell is a mere one point behind Harvard in the ECAC standings, this game is surely the ultimate rubber match.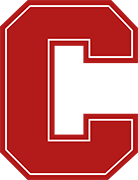 Cornell has experienced difficulties scoring this season, but its defense has been outstanding. The Big Red is allowing only 2.29 goals per game — tops in the league — while its penalty kill unit has been dominating with a .873 success rate. In the team's last 12 ECAC games, the Big Red has allowed just four power-play goals (53-for-57 in kills). Ian Burt has done his job as well with a 1.80 goals-against-average; the senior netminder currently ranks fourth in the country in that category.
The one area in which Cornell has not proven itself, however, is road toughness. The Big Red enter this weekend with a 5-4 record away from Lynah Rink. Three of the team's next four weekends will be road series.
For Bear fans, the good news is that Brown won its last ECAC game and is only one point out of a three-way tie for 10th place in the league. The bad news is that the Bears start off the final stretch against Cornell and Colgate — two teams who seem to have the Bears' number. Both teams own the all-time series record and currently boast five-game unbeaten streaks against Brown.
Head coach Roger Grillo can only hope that his team shrugs off its last three nonconference losses, against St. Cloud and Minnesota, and plays more like it did against Princeton and UMass-Lowell two weeks ago.
"We worked hard all night," said Grillo following his team's 5-4 win over the River Hawks. "My hope for the future is we can start putting together efforts like that every night. It'll take a lot more consistency to improve our results."
Seniors Matt Kohansky and Jon Zielinski have led the way for Brown offensively this season, combining for 33 points. Overall, the Bears have relied on two classes to pull the weight, as the seniors and sophomores have posted 85 of the team's 123 total points. One sophomore — Keith Kurley — will make his return to the lineup this weekend against Cornell and Colgate, which Grillo hopes will provide his team with a much-needed offensive boost. Kurley is third on the Bears' scoring list, posting four goals and five assists in 14 games.
Despite the unforgiving series history, the Bears can take solace in the fact that they pulled out a tough 2-2 tie against the Big Red last season in Providence.
"We need to get our goals against down," said junior defenseman Josh Barker. "We are starting to score a good amount more, which helps. Once we can get in [the playoffs], anything can happen. It's a tight league, and we can play with anybody."
There is probably only one other team in the league that needs a win worse than Brown — and that would be Colgate. It hasn't been a stellar first half for the Red Raiders, especially for a team that typically peaks during the early stages of the season. The team is on a four-game winless streak and is tied for 10th place in the league with Union.
Over the past two weeks, Colgate has been swept in two ECAC series — first in a home-and-away set against travel partner Cornell and then at home against Clarkson and St. Lawrence. In that four-game span, the Red Raiders were outscored by a 14-7 margin.
"We're at a point now where we can't over-think things," said head coach Don Vaughan. "We just have to start playing loose and try to keep it fun somehow. We need to play desperate. We're in a situation where we have to string some wins together. We want to claw our way back into it."
The Rematches
Due to an odd quirk in the schedule, these four teams are facing each other for the second week in a row. Last weekend it was in the Green and White Mountains; this time around, it's in the Capital District.
And, oh boy, is there something to talk about.
Last Saturday in the ECAC Game of the Week, the Vermont Catamounts defeated Union, 6-3, but the story that lingers is that of Bryant Westerman going after Chris Hills of Vermont during the game. Westerman was given two game disqualifications for his actions, and the story continues this week.

The ECAC is looking into the events, and they have rendered a decision as to whether head coach Kevin Sneddon's postgame remarks warrant any additional actions. The ECAC ruled that the matter will be handled internally at Union by athletic director Val Belmonte.
Belmonte did not say what actions would be taken and also told Ken Schott of the Schenectady (N.Y.) Gazette that Sneddon was not in danger of losing his job.
On the ice, the Cats finally broke through in calendar year 2001 with a victory after going 0-6-1 to start the year. Meanwhile, the Dutchmen continued their ECAC slide after getting swept by Dartmouth and Vermont. The Dutchmen are now 0-8-1 in their last nine ECAC games, including an eight-game losing streak. Also, be reminded that a win by Vermont would give head coach Mike Gilligan 400 in his career.
Friday should be interesting at Achilles Rink.
In Troy on Friday night, Dartmouth and Rensselaer butt heads once again. Dartmouth won on Saturday night, 2-1, on an early third-period goal by Trevor Byrne.
"That was a well played hockey game," said Engineer coach Dan Fridgen. "It was back and forth. It was real good college hockey game."
"Late last year these guys played in the playoffs and they nosed us out," said Big Green coach Bob Gaudet. "Quite frankly, they were a better team than us last year. But we really gave them everything we could that second game. That's the only real history for these guys, and the rest of it is the past.
"I liked the way our team played this weekend. I like the way we found a way to win both games. Different games against different teams, and we found a way to win."
One oddity in that game was the fact that Rensselaer didn't take a single penalty. Odd, because the Engineers are the most-penalized team in the ECAC, and because limited sources of research suggest that this may have been the first time in the modern era (1949-present) that the Engineers have not taken a penalty in a game.
So, the quirk in the schedule finds these teams playing for a second game in a row.
"I want the guys to remember this, and we'll see them again on Friday," said Fridgen.
"It's basically a two-game series with the first one being at home; that's how we thought about it," said Gaudet. "We did the same thing against Vermont, and we won the first game and then we went into their building. Well, we've got a week to prepare, and they have a week to prepare and then we play. So it will be a good test for us."
If It's So Easy, You Try It
Amazingly enough, the Iron Columnists are still undefeated. After we suffered our first non-win as Julian Saltman tied us, we came back in overtime to pick up another victory. Chairman Kaga is very pleased with us.
The contest thus far:
Becky and Jayson d. Vic Brzozowski – (10-2-2) – (8-5-1)
Becky and Jayson d. Tayt Brooks – (7-7-1) – (5-9-1)
Becky and Jayson d. Michele Kelley – (5-4-3) – (2-7-3)
Becky and Jayson d. C.J. Poux – (9-4-2) – (6-7-2)
Becky and Jayson d. Shawn Natole – (5-8-0) – (3-10-0)
Becky and Jayson t. Julian Saltman – (7-4-2) – (7-4-2)
Becky and Jayson d. Julian Saltman – (9-2-0) – (6-5-0)
If memory serves us right, even though you may reside in one place, your heart may still belong somewhere else. Such is the case with this week's challenger. He no longer lives in the state of his team, but the torch burns bright. From afar, Steve Lombardo roots hard for his Engineers. But this week, he walks into another challenge. What will he bring into USCHO Stadium to try and defeat the Iron Columnists? Can he go where none has gone before? Whose picks will reign supreme?
The Picks
Friday, February 2
Cornell at Brown
Steve's Pick – Brown continues to struggle but gives Cornell a tough game. Cornell 4, Brown 3, ot
Becky and Jayson – Cornell 3, Brown 1
Colgate at Harvard
Steve's Pick – Harvard is tough, but Colgate is looking to end a three-game slide. Colgate 3, Harvard 1
Becky and Jayson – Harvard 4, Colgate 3
Princeton at St. Lawrence
Steve's Pick – Long trip to Canton after a long break from league games will hurt Princeton. St. Lawrence 5, Princeton 1
Becky and Jayson – St. Lawrence 6, Princeton 2
Yale at Clarkson
Steve's Pick – Clarkson, as always, coming on strong at the end of the season, plus Yale is struggling. Clarkson 5, Yale 1
Becky and Jayson – Clarkson 6, Yale 3
Vermont at Union
Steve's Pick – Look for the Catamounts to repeat last weekend's result. Vermont 4, Union 1
Becky and Jayson – Union 3, Vermont 2
Dartmouth at Rensselaer
Steve's Pick – Engineer fan until the end… The Houston Fieldhouse advantage helps. Rensselaer 3, Dartmouth 2
Becky and Jayson – Rensselaer 4, Dartmouth 1
Saturday, February 3
Cornell at Harvard
Steve's Pick – Harvard looks to roll into the Beanpot tourney on a high note. Harvard 5, Cornell 3
Becky and Jayson – Cornell 2, Harvard 1
Colgate at Brown
Steve's Pick – Brown looks to keep its playoff hopes alive. Brown 3, Colgate 1
Becky and Jayson – Colgate 4, Brown 2
Princeton at Clarkson
Steve's Pick – Short trip from Canton after a tough loss, expect to see Princeton bounce back. Princeton 4, Clarkson 3
Becky and Jayson – Princeton 5, Clarkson 3
Yale at St. Lawrence
Steve's Pick – Appleton Arena… from experience, just a tough place to play in. St. Lawrence 5, Yale 2
Becky and Jayson – St. Lawrence 7, Yale 4
Vermont at Rensselaer
Steve's Pick – Vermont seeks revenge after last weekend and completes weekend sweep. Vermont 5, Rensselaer 3
Becky and Jayson – Rensselaer 5, Vermont 3
Dartmouth at Union
Steve's Pick – Union breaks conference losing skid and upends Dartmouth. Union 3, Dartmouth 1
Becky and Jayson – Dartmouth 5, Union 4
Monday, February 5
Harvard vs. Boston College
Steve's Pick – Harvard is strong this year … but the bottom line is number 12, Brian Gionta … Boston College 4, Harvard 2
Becky and Jayson – Harvard 4, Boston College 2
And remember that if you are interested in putting your money where your mouth is, drop us an email to be eligible to be chosen when Steve bites the dust.
---
Thanks to Dan Fleschner and Sean Peden for their contributions this week.