There will be a new team on top of the WCHA at the end of the season if the league's coaches are correct.
But that new team won't be new to winning championships.

Colorado College, winner of three straight MacNaugton Cups before North Dakota started its run of four championships in five years, was picked by the coaches to finish first in the WCHA regular-season standings in the annual Grand Forks (N.D.) Herald poll.
"Historically, the WCHA coaches have not been very accurate in their selection," Colorado College coach Scott Owens said, "so I don't know if it's a good thing or a bad thing to be picked No. 1."
The Tigers received six first-place votes and 78 points. Minnesota finished second with three first-place votes and 73 points.
"My quick reaction is I'm a little surprised. I thought Minnesota would be picked for the top spot," said Owens, who picked Minnesota for first and North Dakota for second.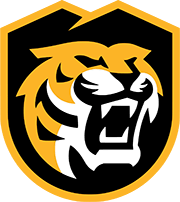 "We have high expectations for ourselves, so it's not going to be anything that's going to rock the locker room too much."
North Dakota, which opens the new Ralph Engelstad Arena against the Gophers on Friday, drew the remaining first-place vote and finished third with 66 points.
Defending WCHA playoff champion St. Cloud State (fourth, 57 points) and Denver (fifth, 51 points) rounded out the top five.
Wisconsin (39 points) finished sixth, followed by Minnesota State-Mankato (seventh, 34 points), Minnesota-Duluth (eighth, 23 points), Michigan Tech (ninth, 20 points) and Alaska-Anchorage, a unanimous selection for 10th place (nine points).
The coaches chose CC forward Mark Cullen as the preseason favorite for the WCHA's most valuable player award. The Moorhead, Minn., native had 20 goals and 33 assists as a junior last season.
"Mark's a great leader and a great player," Owens said. "I guess that's not a great surprise in a sense because he's such a competitor. But there's a lot of very good players in the league."
Tigers forward Peter Sejna trailed his teammate in the voting, with Minnesota's Jordan Leopold and St. Cloud State's Mark Hartigan also receiving votes.
Minnesota defenseman Keith Ballard was chosen as the preseason rookie of the year. The 18-year-old from Omaha in the United States Hockey League received eight of the votes from the 10 league coaches.
Wisconsin goaltender Bernd Bruckler and North Dakota forward Brandon Bochenski received the other votes.