Thirteen Alaska-Anchorage hockey players have been suspended between three and seven games, after the school says it discovered and self-reported to the NCAA a secondary violation. According to UAA, the violation regards "the purchase of textbooks by student-athletes that were not required for classes in which they were enrolled for the fall semester."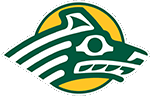 As part of its report to the NCAA, UAA says it self-imposed three sanctions "after counsel with the NCAA and in accordance with NCAA case precedent." They were:
1. The student-athletes involved were required make restitution for the dollar amount of those textbooks not required.
2. Some student-athletes involved will forfeit future book scholarships.
3. Student-athletes will be required to serve game suspensions based on the dollar amount of those textbooks not required.
Additionally, the school says it will add further controls to its procedure for the purchase of textbooks by student-athletes to preclude a similar situation in the future.
A total of 22 student-athletes were involved, 18 of which will serve suspensions, and 13 of which are members of the men's hockey team. The players and their suspension length: Hockey — Kurt Johnson and Jim Dahl (7); B.J. Ballas, Petr Chytka, Spence Gilchrist, Dan Gilkerson, Lee Green, Pavel Hlavacek, Sean Honeman, Vladimir Novak, Sean Ober, Morgan Roach, Matt Shasby (3); Men's Basketball — Mark Drake, Nathon Glover, Mike Keddington and Scott Stevens (3); Skiing/Cross Country — Eric Strabel (1).
UAA requested and received permission for the hockey suspensions to be served in a staggered fashion.
"We are very disappointed by the poor judgment exercised by these student-athletes," said UAA athletic director, Dr. Steve Cobb. "We are all aware that actions have consequences. UAA Athletics as a whole must face the consequences of improper conduct. We are embarrassed that our administrative system had a loophole that would allow this type of abuse, and for that I take full responsibility. We will correct this situation immediately.
"It is unfortunate that things of this nature happen in college athletics, but we are committed to following the letter and spirit of the NCAA rules. We have met our obligation to self-report the violation and we will implement the imposed sanctions as required by the NCAA. We will restore integrity throughout our programs."