The hope is that this weekend's UNH Thanksgiving Invitational will be the beginning of a new tradition, one that will carry on at Dartmouth next season and return to UNH the year after that.
Dartmouth coach Mark Hudak and New Hampshire coach Brian McCloskey, by agreeing to host each other in a four-team Thanksgiving tournament in alternate years, have secured a prominent showcase for women's hockey in the state.
"Like on the men's side, Mark Hudak and I were eager to continue the New Hampshire state rivalry," McCloskey said.
Dartmouth and UNH have created an enticing pairing for the best Western teams to schedule without the logistic difficulties of playing in multiple sites. Attracting Western teams has become more difficult as women's hockey conference schedules have expanded.

"We'll never have a problem attracting teams," McCloskey said.
One complication for UNH is that Harvard came up with the same idea of hosting a Thanksgiving tournament this year and secured No. 1 Minnesota and No. 5 Wisconsin. Aside from the Harvard tourney participants, and teams like No. 3 Minnesota Duluth and Ohio State who were locked into league play this weekend, the UNH Thanksgiving Tournament secured the best Western teams possible in two-defending CHA champion Mercyhurst and up-and-coming Minnesota State.
In addition to being desirable to the programs from a scheduling standpoint, the hope is that these tournaments will be appealing to fans as well because of the unique attraction of four games between Eastern and Western teams on one site.
Said Hudak: "I think it'll generate some interest in the East and get a lot of people to the games, and it should be great hockey."
Tournament Schedule
Saturday, November 27th
Mercyhurst vs. Dartmouth, 1 p.m.
Minnesota State at UNH, 4 p.m.
Sunday, November 28th
Minnesota State vs. Dartmouth, 1 p.m. (Live Broadcast 12:50 ET)
Mercyhurst at UNH, 4 p.m. (Live Broadcast 3:50 ET)
No. 2 Dartmouth (7-0-0 overall, 6-0-0 ECAC)
Top Scorers: Katie Weatherston, Jr., F (11-5-16), Cherie Piper, Jr., F (8-7-15), Meagan Walton, Sr., F (3-10-13), Gillian Apps, Jr., F (4-6-10)
Top Goaltenders: Christine Capuano. (3-0-0, 1.00, .939), Kate Lane (4-0-0, 1.50 .917)
Scoring Offense: 5.71 (2nd)
Scoring Defense: 1.29 (3rd)
Penalty Minutes: 18.3 (4th)
Power Play: 18 of 61, 29.5% (3rd)
Penalty Kill: 49 of 55, 89.1% (9th)
No one would dispute that Dartmouth has a lot of talent. The only catch is it's packed into a small number of bodies.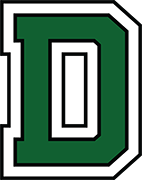 The Big Green has its shortest roster in years with just 10 forwards, five defensemen and two goalies. The good news is that five of those forwards have some senior national team experience and one has Canadian U-22 experience.
Dartmouth has flexed its offensive muscle in games like its 9-1 win over Yale, who has since beaten then-No. 3 Harvard and No. 8 Princeton. But with the short roster, it will be more critical than ever for Dartmouth to avoid injuries down the stretch.
As has been the case for Dartmouth since Amy Ferguson graduated in 2003, the situation in net is wide open. Sophomore Christine Capuano and junior Kate Lane have split time so far this season, with Capuano playing the higher ranked opponents.
Neither goalie stood out last weekend as Capuano stopped 11 of 14 against Colgate and Lane saved 15 of 17 against Cornell. But the Big Green should deliver a better team defensive effort this weekend given another week to acclimate itself to its full roster. Three of its forwards missed time over Veterans' Day week due to the Four Nations Cup tournament.
No. 7 New Hampshire (8-1-1 overall, 4-0-0 Hockey East)
Top Scorers: Nicole Hekle, So., F, (6-9-15), Lindsay Hansen, Jr., F, (4-10-14), Stephanie Jones, Sr., F, (5-7-12), Taylor Palazeti, Fr., F, (5-7-12)
Top Goaltender: Melissa Bourdon (6-1-1, 1.67, .916)
Scoring Offense: 4.50 (4th)
Scoring Defense: 1.40 (5th)
Penalty Minutes: 17.3 (9th)
Power Play: 18 of 95, 18.9% (12th)
Penalty Kill: 78 of 80, 97.5% (1st)
The Wildcats are stunning in that they can win now, and they only have room to get better with their youth. Freshmen and sophomores have accounted for 49 percent and 29 percent of the team's goals scored, respectively.

Humble Taylor Palazetti leads the Wildcats' freshmen scorers. After last months' 2-1 UNH win over Brown, Palazetti said she came in not expecting to get much in the way of ice time, and she thought she only received playing time because of the team's early-season injuries. That comment drew some good-natured ribbing from top scorer Nicole Hekle, who knew the team had far greater expectations for Palazetti than she was letting on.
Top sophomore defenseman Martine Garland is out for the foreseeable future with a broken ankle, but the team did not miss a beat after her injury. Junior Becky Peters, a transfer from Northeastern, has been a crucial addition to the Wildcat blueliners. While she is a rookie within the UNH system, she is UNH's veteran at the point on the power play.
UNH is somewhat of an unknown commodity still at the national level, because the Wildcats took just 1 of 4 points in its series with St. Lawrence, their only opponent so far in the current USCHO.com poll. The Wildcats' win over Brown was impressive, however, since it came before the Bears' top scorer Jessica Link was injured.
UNH should fare better on its home ice than it did at St. Lawrence. The Wildcats are 6-0-0 on the big sheet of the Whittemore Center so far this year. Since Brian McCloskey became head coach, the Wildcats have only lost four games at home. Every team that beat them there went on to the NCAA Frozen Four in the same season.
No. 10 Mercyhurst (7-3-2 overall, 3-0-1 CHA)
Top Scorers: Teresa Marchese, Sr. (6-9-15), Jackie Jarrell, So. (5-2-7), Julia Colizza (3-4-7)
Top Goaltender: Desirae Clark (7-3-2, 1.19, .939)
Scoring Offense: 2.75 (15th)
Scoring Defense: 1.25 (2nd)
Penalty Minutes: 13.3 (26th)
Power Play: 14 of 80, 17.5% (13th)
Penalty Kill: 68 of 73, 93.2% (3rd)
Usually a team that allows two goals or less every game and outshoots its opponents on a regular basis would have a record better than 7-3-2, but that's where the Lakers find themselves due to their scoring struggles, in spite of their suffocating defense. Teresa Marchese, in her second year with Mercyhurst after transferring from Niagara, is carrying the offensive workload for now.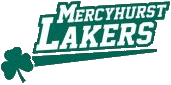 Mercyhurst has proven itself as a program that can compete with anyone. Last season, the Lakers tied Dartmouth 0-0 and allowed more than three goals to eventual Frozen Four participants St. Lawrence and Minnesota. The problem with Mercyhurst is that they can also lose to anyone, which is what happened in the season opening defeat against Bemidji State, whose goalie Jill Luebke stopped 46 of 47 shots. That loss has looked worse every day as Bemidji is in the WCHA cellar again this season.
Minnesota State (3-5-2 overall, 3-5-2 WCHA)
Top Scorers: Melanie Salatino, Sr. (4-6-10), Amanda Stohr, Fr. (5-4-9), Kristina Bunker, Fr. (2-6-8)
Top Goaltenders: Laura Brennan, So. (1-2-3, 2.56, .919), Brittni Kehler (2-3-1, 2.81, .907)
Scoring Offense: 1.92 (24th)
Scoring Defense: 2.75 (19th)
Penalty Minutes: 18.2 (5th)
Power Play: 9 of 80, 11.2% (25th)
Penalty Kill: 77 of 92, 83.7% (16th)
The Mavericks are among the most aggressive defensive teams in college hockey, and they led the nation in penalty minutes last season with 15 per game. This year's penalty total is even higher due to the officiating emphasis, but other teams have been hit worse by it.
Minnesota State coach Jeff Vizenor joked prior to the season that he spent the whole summer trying to get a fifth year of eligibility for All-American goaltender Shari Vogt. In the end, however, scoring not goaltending has been the Mavericks' biggest weakness.
Senior Melanie Salatino last season scored twice as many goals as any other Minnesota State player. So far this season, freshman Amanda Stohr has been right along with her in leading the team's scoring. Stohr is the first of four forwards from the Minnesota high school power South St. Paul who will be coming to Minnesota State. But since the other three won't be in Mankato until next fall, the Mavericks will need to find some other sources of scoring right now.