February 13, 2004:
Wisconsin 2, Minnesota 1 (OT)
That was the last time the Golden Gophers came up on the short end of a decision. Since Carla MacLeod's overtime goal on Valentine's Eve, Minnesota has fashioned a 25-game unbeaten streak (23-0-2). On Saturday afternoon, the No. 1 Gophers pay their first visit to the Kohl Center, where a more mature, more potent Badger squad seeks a reprise of the upset formula it concocted nearly ten months ago.
No. 1 Minnesota (13-0-1 overall, 11-0-1 WCHA)
Top Scorers: Krissy Wendell, Jr., F (22-23-45), Natalie Darwitz, Jr., F (14-31-45), Kelly Stephens, Sr., F (18-14-32)
Top Goaltender: Jody Horak, Sr. (9-0-1, 0.99, .947)
Scoring Offense: 6.07 (1st)
Scoring Defense: 1.00 (1st)
Penalty Minutes: 16.4 (12th)
Power Play: 34 of 91, 37.4% (1st)
Penalty Kill: 96 of 103, 93.2% (2nd)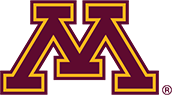 Coach Laura Halldorson doesn't have a lot to complain about these days. Her squad ranks at or near the top of every individual and team statistical category. Between the pipes, Jody Horak has been ever steady, spectacular when needed (witness her glove save on Nicole Corriero in the third period against No. 5 Harvard). And the potential question mark surrounding Krissy Wendell's health turned into an exclamation point as the high-flying junior collected back-to-back hat tricks at the Harvard Shootout.
However, now is not the time for the Gopher machine to shift to a lower gear. The 5-3 win over Harvard merely marked the midpoint of an eight-game stretch featuring seven duels against top five opponents. Next up in the pre-holiday gauntlet is No. 4 Wisconsin, a team that has held Minnesota's potent offense to three goals or fewer in the last 12 meetings. But the concern for Halldorson isn't just solving the stingy Badger defense on the road. In discussing the Harvard game, the Gopher skipper remarked that in her view, the Crimson carried the play whenever the teams' top lines were not opposite one another. A similar disparity this Saturday might prove more costly given the balance and improved caliber of the Badger attack, which received six goals from five different players en route to its own victory over the Crimson.
No. 4 Wisconsin (11-3-0 overall, 7-3-0 WCHA)
Top Scorers: Sara Bauer, So., F (14-14-28), Lindsay Macy, So., F (13-11-24), Sharon Cole, Jr., F (4-14-18)
Top Goaltenders: Meghan Horras, Jr. (6-2-0, 1.88, .908), Christine Dufour, So. (5-1-0, 0.67, .963)
Scoring Offense: 5.29 (3rd)
Scoring Defense: 1.43 (4th)
Penalty Minutes: 16.2 (15th)
Power Play: 23 of 82, 28.0% (3rd)
Penalty Kill: 84 of 95, 88.4% (12th)

Three weeks after dropping a pair of one-goal games at No. 3 Minnesota-Duluth, Wisconsin outlasted Harvard 6-4 for its biggest victory of the season. The Badgers displayed their superior size and strength, as well as an effective two-player forecheck that induced multiple turnovers from the Harvard defense. And on a weekend where most of the buzz centered on the top lines of Minnesota and Harvard, Coach Mark Johnson's leading trio of Sharon Cole, Sara Bauer, and Lindsay Macy made a statement of its own, notching three first-period tallies against the Crimson.
Yet while the result last Friday proved desirable, a similar end-to-end style this weekend might not end as well for Wisconsin with Minnesota boasting four of the nation's top seven scorers. The Badgers also took nine of the first 12 penalties against the Crimson, not a phenomenon Johnson wants to see repeated with the Gophers coming to town with a 37.4% power play in tow. What the Wisconsin head man does want to see is the Badgers making good use of their size advantage (seven players 5'9″ or taller compared to none on the Gopher roster), as well as continuing to get production across multiple lines (70 points from the top line, 62 from lines two and three) and on the power play (third in the country at 28.0%).