College Hockey America is the only D-I conference without an autobid, but teams have plenty to play for in Erie this weekend. Two-time defending CHA champion Mercyhurst will look to solidify its case for an NCAA at-large bid, although USCHO predicts the Lakers are already a lock provided Yale doesn't win the ECACHL tournament. Niagara, Wayne State and Quinnipiac will have to postpone their NCAA dreams for another year. If one of those three teams takes the league crown, then only the CHA champion, the NCAA consolation winner, and the NCAA champion will have the distinction of ending their season with a victory.
CHA Tournament Schedule
Semifinal #1: No. 4 Quinnipiac at No. 1 Mercyhurst, Sat. 1 p.m.
Semifinal #2: No. 3 Wayne State at No. 2 Niagara, Sat. 4:30 p.m.
Final: Sun 2 p.m.
If any games are broadcast, they will be on Mercyhurst's WMCE.
Quinnipiac (5-25-2, 0-12 CHA)
Top Scorers: Gillian Gallager, Sr., F (8-9-17), Aimee Whittaker, Fr., F (10-6-16), Ashley Jaffray, So., F (9-4-13)
Top Goaltender: Catherine Lapare, Sr. (5-17-1, 3.27, .881)
Scoring Offense: 1.62 (29th)
Scoring Defense: 3.84 (28th)
Penalty Minutes: 14.1 (10th)
Power Play: 14 of 223, 6.3% (31st)
Penalty Kill: 163 of 203, 80.3% (25th)
With 36 career goals, Gillian Gallagher is the program's all-time career leader… Quinnipiac is 2-19-1 in its last 22, with its only wins coming against Union.
No. 7 Mercyhurst (26-6-2, 11-0-1 CHA)
Top Scorers: Teresa Marchese, Sr., F (18-29-47), Samantha Shirley, Jr., F (16-16-32), Stefanie Bourbeau, So., F (15-11-26)
Top Goaltender: Desi Clark, Sr. (15-6-2, 1.14, .941), Laura Hosier, Fr. (11-0-0, 0.73,.955)
Scoring Offense: 3.53 (6th)
Scoring Defense: 1.06 (1st)
Penalty Minutes: 13.1 (16th)
Power Play: 40 of 210, 19.0% (7th)
Penalty Kill: 184 of 198, 92.9% (1st)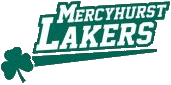 Mercyhurst enters the weekend having won eight straight and 19 of its last 21… Captain Desi Clark ranks first nationally in goals against average and second in save percentage… Freshman Laura Hosier is just 24 minutes short of the requisite 33 percent of team minutes to qualify for national goaltending rankings. If she did qualify she would lead the nation in every major goaltending category… Hosier started in Mercyhurst's shutout win over No. 8 UNH and its sweep of Brown – the team's most critical wins through the course of its 19-2 run… Samantha Shirley has scored all 16 of her goals during that run.
Quinnipiac vs. Mercyhurst Series History
All-time: 6-0-0 Mercyhurst
2004-05: 4-0-0 Mercyhurst
2/26/05: Mercyhurst 5, Quinnipiac 0
2/25/05: Mercyhurst 6, Quinnipiac 0
10/17/04: Mercyhurst 2, Quinnipiac 1
10/16/04: Mercyhurst 11, Quinnipiac 1
Wayne State (13-16-3, 6-6-0 CHA)
Top Scorers: Kelly Zamora, Sr., F (11-18-29), Laura Monk, So., F (13-15-28), Jessica Haydahl, Jr., F (10-8-18)
Top Goaltenders: Valery Turcotte, Fr. (8-9-2, 2.52, .896)
Scoring Offense: 2.22 (21st)
Scoring Defense: 2.97 (21st)
Penalty Minutes: 9.7 (29th)
Power Play: 17 of 144, 11.8% (22nd)
Penalty Kill: 115 of 142, 81.0% (20th)
Wayne State is 4-4 against Niagara over the past two seasons… Wayne State has already set school records for goals in a season (71), power-play goals in a season (17), assists in a season (104) and points in a season (175)… WSU has four double-digit goal-scorers this season after having just two total in the first five years of the program.
Niagara (15-14-3, 6-5-1 CHA)
Top Scorers: Ashley Riggs, Fr., F (28-21-49), Chelsea Donovan, So., F (9-16-25), Amy Jack, Jr., F (10-13-23)
Top Goaltenders: Allison Rutledge, So. (9-6-2, 2.21, .929), Nikki Rudy, Fr. (6-8-1, 2.13, .930)
Scoring Offense: 2.84 (12th)
Scoring Defense: 2.19 (11th)
Penalty Minutes: 15.9 (3rd)
Power Play: 23 of 158, 14.6% (17th)
Penalty Kill: 201 of 227, 88.5% (7th)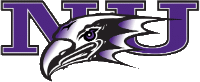 Freshman Ashley Riggs, a Canadian U-22 team member, leads all freshmen in goals scored… She earned USCHO.com Offensive Player of the Week honors for her performance in her last weekend against Wayne State… Both Rutledge and Rudy rank among national goaltending leaders.
Wayne State vs. Niagara Series History
All-time: 10-4-0 Niagara
2004-05: 2-2-0
2/26/05: Niagara 5, Wayne State 1
2/25/05: Niagara 3, Wayne State 1
2/12/05: Wayne State 3, Niagara 1
2/11/05: Wayne State 3, Niagara 2