Entering its fourth year, College Hockey America is playing with already its third different four-team configuration. But while conference membership has constantly been in flux, the standing leadership has not. No matter the CHA opponents, Mercyhurst has torn through them. The Lakers are a near-perfect 34-1-1 in CHA competition, including the postseason. With four of the top six scorers and all six defensemen returning from the team that led D-I in goals against average, their ambitions extend far beyond another CHA title.

The CHA lacks the six teams necessary for an NCAA autobid, but that proved no obstacle for Mercyhurst, who made the tournament at-large in the inaugural eight-team field. They went into enemy territory at Harvard, now the national runner-up three years running, and took a two-goal lead before falling in an epic triple overtime battle. As the Mercyhurst program continues to improve and the Olympics drain talent from the sport's traditional powers, the Lakers have the ability to reach the Frozen Four and beyond.
As the Lakers establish themselves at the national level, the gap between them and the rest of the CHA isn't getting much narrower. That the league has been in constant flux hasn't helped. In case you've lost track, here's the membership-rotation recap – Findlay folded as Quinnipiac joined for the 2004-05 season, Ohio State joined and left before playing a game, and most recently Robert Morris joined as Quinnipiac left for the ECACHL.
Niagara and Wayne State could be neck-and-neck for second place once again. Wayne State, where Jim Fetter inherited a program at the bottom of D-I and brought it to .500 in his first season and then .500 within the CHA last season, takes a big step forward by hosting the CHA tournament this year. Niagara has traditionally been Mercyhurst's toughest CHA rival, but the Purple Eagles will have to cope without Coach Margot Page and top scorer Ashley Riggs, who figured on more than half of Niagara's goals. Page is the Canadian Olympic team's assistant coach, and Riggs is in contention for a roster spot. Rounding out the league is Robert Morris, a first-year program facing the immediate challenge of D-I conference play.
1. Mercyhurst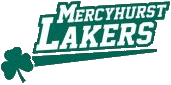 2004-05 Record: (28-7-2, 11-0-1 CHA)
Head Coach: Michael Sisti (140-51-11, 7th season) was the AHCA National Coach of the Year in 2005. His contract was recently extended through the 2008-09 season.
2004-05 Stat Highlights: The Lakers had the nation's best defense (1.16), second-best penalty kill (91.5), as well as the sixth best offense and power play.
Key Departures: First Team All-American goalie Desi Clark led the nation in goals against average, ranked second in save percentage and closed out her career with a brilliant 78-save performance against Harvard. While Clark leaves big skates to fill, the playmaking abilities of CHA Player of the Year Teresa Marchese might be tougher to replace. Marchese led the team with 21 goals and 32 assists, big numbers within the Lakers' system. The team graduated three other seniors, including captain Chrissy Yule.
Key Returnees: The reason why Mercyhurst needn't sweat the loss of Clark is the return of All-USCHO Rookie Team selection Laura Hosier. She didn't miss a beat when earning the starting nod her freshman year (12-0-0, 0.75, .953), which included wins over New Hampshire and Brown. Hosier will have six familiar faces playing at defense, highlighted by First Team All-CHA juniors Ashley Pendleton and Michelle Bonello. As for the offense, senior Samantha Shirley (18-19-37) and junior Stefanie Bourbeau (18-12-30) are the top two returning scoring threats. Shirley, Mercyhurst's top goal scorer two seasons ago, scored all 18 of her goals last season during the Lakers' 21-3 finish to the season.
Key Newcomers: Forward Valerie Chouinard, a Canadian National Under-22 Team selection with NWHL experience, is the Lakers' most reputable recruit. She's the second Under-22 recruit in as many years for Mercyhurst, alongside sophomore Stefanie Jones (13-11-24). The Lakers also have two incoming forwards from Ontario's Under-18 team and one from the WWHL's BC Breakers. Two incoming goalies and another defenseman will add depth to areas where Mercyhurst is already strong.
Outlook: Any finish short of hosting an NCAA quarterfinal should be a disappointment for this Mercyhurst team. The Lakers might lack a single explosive offensive talent, but such players are few and far between in Olympic years, and Mercyhurst's forward depth is strong. A consistent offense and near-unbreakable defense were enough to get Niagara and Minnesota to the Frozen Four in 2002. If Mercyhurst's scorers develop as expected and the defense remains as strong as a year ago, they can get there too. The Lakers had their offensive lapses a year ago, especially early in the season, and such episodes could be more frequent without Marchese. They'll need a stronger start to prove otherwise, especially with series against St. Lawrence and Minnesota from Oct. 21-29 that will be a strong early indicator of the team's NCAA title potential.
2. Niagara
2004-05 Record: 16-15-3 (6-5-1 CHA)
Head Coach: Heather Reinke (1st season), a former All-ECAC defenseman and a longtime Niagara assistant, is serving as the interim coach while Margot Page serves on Canada's Olympic staff.
2004-05 Stat Summary: The Purple Eagles were second in CHA to Mercyhurst in most statistical categories. They were the third-most penalized team in the nation.
Key Departures: Freshman Ashley Riggs (29-22-51) figured on more than half of Niagara's 95 goals last season in earning All-CHA honors prior to her selection to Canada's Olympic camp. Captain Candice Moxley (10-10-20) was Niagara's other CHA selection. She was one of just two seniors on the roster.
Key Returnees: In addition to Riggs, Niagara had three other promising members of the CHA All-Rookie team. Two of them, defenseman Shannon Moulson (9-12-21) and goalie Nikki Rudy (7-9-1, 2.12, .933), also earned Second Team All-CHA honors. The other half of the goaltending tandem Allison Rutledge (9-6-2, 2.21, .929) was a Preseason All-CHA selection. Charde Hoyle-Levy (10-15-25) is Niagara's top returning scorer.
Key Newcomers: Niagara brings in a small class of two transfers and two freshmen that could have an immediate impact. Forward Lisa Agozzino is a transfer from perennial power UMD, and Candice Boyles is Quinnipiac's highest scoring defenseman ever. Melanie Mills was captain of the Toronto Junior Aeroes, and forward Emilie Castonguay has NWHL experience.
Outlook: Niagara made the Frozen Four in the last Olympic year of 2002, but the timing isn't right for history to repeat itself this time around. The Purple Eagles did show off plenty of young talent last season, and they should be capable of another second-place CHA finish.
3. Wayne State
2004-05 Record: 13-17-3 (6-6-0 CHA)
Head Coach: Jim Fetter (28-32-7, 3rd season), a former Mercyhurst assistant, led Wayne State to a school record win total in his first season and the school's best CHA finish ever in his second season.
2004-05 Stat Summary: Wayne State was third in the CHA in most major statistical categories, and was one of the least penalized teams in the country.
Key Departures: Kelly Zamora (11-18-29) was Wayne State's captain and lone First Team selection.
Key Returnees: Junior Laura Monk (13-15-28) was the top goal scorer for Wayne State last season and the No. 3 scorer for the late Findlay program as a freshman. All six defensemen return, including Second Team All-CHA Sarah Campbell (0-14-14), who transferred from Quinnipiac before last season. Valery Turcotte (8-10-2, 2.49, .899) earned the majority of starts as a freshman.
Key Newcomers: Among the five freshmen forwards added by the Warriors are Melissa Boal, the Team MVP of the Ottawa Raiders club, and Amanda Hungle, a top scorer with Team Saskatchewan.
Outlook: Wayne State made strides last season with a weekend sweep of Niagara, but the Warriors dropped their next three to the Purple Eagles, who had a more solid season overall. The age makeup of their team is similar to Niagara, but the Purple Eagles return a few more proven commodities on both ends of the ice. Wayne State's probably another a year away from a considerable improvement in their offense, which was held to a goal or fewer in 11 of its last 19 games.
4. Robert Morris
2004-05 Record: New program
Head Coach: Kevin McGonagle (1st season) comes over after leading D-III Bowdoin to the 2004 NESCAC title.
Outlook: Robert Morris is one of three new D-I programs this season. The team eases into its schedule with series against D-I independents Sacred Heart and Rensselaer, the latter of whom just moved up from D-III this season. The Nov. 26-27 series against Boston University, the other D-I program starting from scratch, will be an early gauge of Robert Morris' progress.