In the late 1990s, New Hampshire vs. Brown was one of the premier matchups in women's college hockey. In 1998, the first year of a women's college hockey national championship, it was the premier matchup. The two teams met in both the 1998 ECAC final and the national championship game, with Brown winning the former and UNH taking the latter. Much has changed seven years later, as both programs have had their ups and downs through the WCHA's rise in 2000 and the sport's NCAA sponsorship in 2001. The Wildcats haven't made a national tournament since 1999, but they have clear NCAA title aspirations in their fourth season under Brian McCloskey. Brown has contended more recently with the 2002 team that reached the NCAA final, but this season's expectations aren't nearly as strong.
The Bears' Friday night opener at UNH is the toughest of any Ivy team starting its season this weekend. When Brown hosts the back end of the home-and-home on Sunday, coach Digit Murphy will have learned plenty about her team, making for a more competitive debut of this historic rivalry on the USCHO Game of the Week schedule.
Game Time: Sun. 2 p.m. ET (Broadcast Links)
No. 5 UNH(3-0-0 overall, 1-0-0 Hockey East)
Top Scorers: Leah Craig, So., F (6-1-7), Nicole Hekle, Jr., F
(1-6-7), Lindsay Hansen, Sr., F (1-4-5), Angela Taylor, Fr., F
(1-4-5), Martine Garland, Jr., D (2-2-4)
Top Goaltender: Melissa Bourdon, So. (3-0-0, 1.00, .923)
Scoring Offense: 6.00 (1st)
Scoring Defense: 1.00 (1st)
Penalty Minutes: 10.7 (24th)
Power Play: 40.9% (1st)
Penalty Kill: 93.8% (3rd)

Through the first two weekends of the season, UNH has been as dominant as everyone envisioned. The team is clicking on both ends of the ice. The deep offense has an unprecedented 10 players averaging a point per game through three games, and the defense is finally healthy after last season's disasters. And if last weekend is any indication, sophomore Leah Craig will make a leap in ability from freshman to sophomore year similar to what the team saw from Nicole Hekle a year ago.
The Wildcats' special teams were already pretty good last season despite the short roster and lack of defensive experience, so it's no surprise they are strong again this season. Brown, who had the nation's fifth-best penalty kill last season, should be a good test for a UNH team that's netted three power play goals in each of its first three games. The biggest source of improvement for the UNH power play should be in the sole spot on the blue line. The team has rotated former All-Rookie selection Martine Garland, who returns from injury, and Amy McLaughlin, an All-ECACHL defenseman who transferred from Brown. This week's guest analyst, Kristen Thomas, knows full well the ins and out of that position in McCloskey's system.
Brown (15-15-2 overall last season, 11-8-1 ECACHL)
All Brown statistics from 2004-05
Top Scorers: Hayley Moore, So., F (11-15-26), Kathryn Moos,
Jr., F (7-15-22), Keaton Zucker, Sr., F (4-14-18), Myria Heinhuis,
Sr., D (6-8-14)
Top Goaltenders: Stacy Silverman, So. (3-8-2, 2.67, .903),
O'Hara Shipe, So. (9-7-0, 2.33, .909), Nicole Stock, Fr.
Scoring Offense: 2.59 (15th)
Scoring Defense: 2.31 (12th)
Penalty Minutes: 13.2 (14th)
Power Play: 16.4% (13th)
Penalty Kill: 89.5% (5th)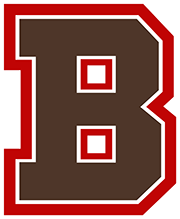 Brown hasn't escaped any of its last three season-opening weekends without a defeat, and given the particular toughness of this year's opponent and the youth of this team, there's little reason to expect this one to be any different. But it wouldn't be a surprise to see some of the upstart freshmen and sophomores on this team to play beyond their years and give the Wildcats a good challenge. And Moore, Moos, and Heinhuis are three of the best players left in the conference.
The Bears' freshman class should be interesting to watch. Freshman goalie Nicole Stock could see some time this weekend among the young goaltender crop, as neither sophomores Silverman nor Shipe emerged as the No. 1 goalie through all last season. Kim McManus could be even better than sisters Kelly (UNH and BC) and Krissy (Brown '05).