Connecticut has had to replace nine seniors that were the heart and soul of the team's run to the 2005 Hockey East Championship game. Dartmouth has had to turn over nine of the 17 players who pushed the Big Green to its third straight Frozen Four appearance last March. The ride for both programs has been bumpy thus far this season, and they meet this weekend both in search of an early-2006 catalyst for a strong stretch run.
Game Time: Sat. 1 p.m. ET (Broadcast Links)
Connecticut (8-14-0 overall, 6-4-0 Hockey East)
Top Scorers: Jaclyn Hawkins, So., F (9-7-16), Kristen Russell, Fr., F (6-7-13), Leslie Hurlbut, Jr., F (4-8-12)
Top Goaltender: Kaitlyn Shain, Sr. (7-13-0, 1.98, .932)
Scoring Offense: 1.73 (31st)
Scoring Defense: 2.00 (T-9th)
Penalty Minutes: 7.4 (33rd)
Power Play: 11 of 99, 11.1% (26th)
Penalty Kill: 64 of 77, 83.1% (20th)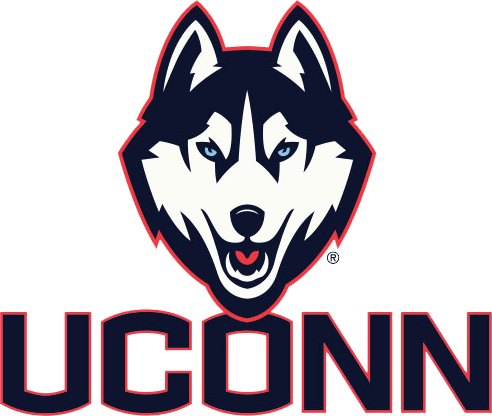 To say Connecticut comes close doesn't begin to describe the ride of the 2005-06 season for the Huskies so far. The record is less than stellar, but a whopping eight of the 14 losses have been by one goal including three of the 1-0 variety. Coach Heather Linstad believes that the talent is there, but that the consistency is not, largely a reflection of losing the experience of those nine seniors. Injuries have taken a toll as well as UConn skated just eight forwards and four defensemen against Rensselaer.
The good news is the team's defense has been as good as advertised — UConn's goals against average fell from 2.44 a year ago to 2.00 this season. Linstad says Kaitlyn Shain might be a little fatigued at present and plans to give freshman Brittany Wilson more work in the near term. On offense, Jaclyn Hawkins still paces the scoring but Linstad feels juniors Katie Van Deveire and Leslie Hurlbut, and freshmen Kristen Russell and Nicole Tritter are the quartet that is close to giving the team a boost in the goal-scoring column.
Dartmouth (6-7-1 overall, 3-5-1 ECACHL)
Top Scorers: Danielle Grundy, Sr., F (4-9-13), Tiffany Hagge, Sr., F (7-4-11), Shannon Bowman, Fr., F (5-5-10)
Top Goaltender: Kate Lane, Sr. (5-7-1, 2.35, .912)
Scoring Offense: 2.14 (T-22nd)
Scoring Defense: 2.57 (18th)
Penalty Minutes: 12.9 (18th)
Power Play: 8 of 75, 10.7% (28th)
Penalty Kill: 63 of 78, 80.8% (27th)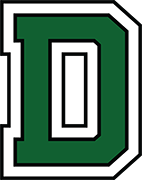 The results might not obviously show it yet, but the Big Green youngsters are growing up. Coach Mark Hudak was much happier with the organization of his team in creating chances in the loss to No. 1 New Hampshire as compared to prior setbacks at the hands of No. 2 Wisconsin and No. 3 St. Lawrence. That isn't to say the improvement of the freshman class hasn't paid any dividends for the team's record. Against Colgate, Hudak moved up freshmen Julia Bronson and Sarah Newnam to supplement his depleted forward corps and the two rookies teamed up with fellow frosh Maggie Kennedy to notch the game-tying goal. Carli Clemis, injured for much of the first semester, also recorded her first collegiate start and victory under duress, stopping 32 shots in the one-goal win over Cornell.
Unfortunately, the biggest development last weekend was Tiffany Hagge suffering a broken tibula late against Cornell, who she beat with her second goal of the day. Hudak said he would sit down with his other veteran players this week and outline his expectations for their increased roles as team leaders in the absence of the Big Green captain. However, replacing Hagge's talent, energy, charisma, and game-to-game example for the Dartmouth freshmen would seem to be a daunting challenge at best.