Fresh off winning their first-ever Beanpot, the Boston College Eagles turn their attention to the team that thoroughly dispatched them from the Hockey East Championships a year ago — the Providence Friars.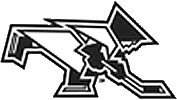 Back then, Providence was the top seed in the conference en route to its fourth straight league tournament title, while BC was the upstart that had to scratch and claw its way into the fourth position. This time around, the Eagles come in 10-2 in their last dozen games and find themselves perched just above the Friars in the Hockey East pecking order. However, this time of year has typically been to PC's liking.
If the current standings hold, then this weekend's home-and-home is just the prelude for another semifinal collision two weeks from now. With the Friars holding down the eighth eligible spot in USCHO.com's Pairwise Rankings, and the Eagles not far behind, these games will have implications beyond Hockey East.
Game Time: Sun. 2 p.m. ET (Broadcast Links)
Providence (16-10-4 overall, 10-5-2 Hockey East)
Top Scorers: Karen Thatcher, Sr., F (18-28-46), Sonny Watrous, Jr., F (15-21-36), Kristin Gigliotti, Jr., D (15-18-33)
Top Goaltender: Jana Bugden, Sr. (13-10-4, 2.62, .905)
Scoring Offense: 3.30 (7th)
Scoring Defense: 2.57 (20th)
Penalty Minutes: 16.7 (2nd)
Power Play: 39 of 188, 20.7% (6th)
Penalty Kill: 166 of 202, 82.2% (26th)
Boston College (16-9-4 overall, 13-3-1 Hockey East)
Top Scorers: Deborah Spillane, So., F (15-17-32), Sarah Feldman, So., F (13-14-27), Becky Zavisza, Fr., F (13-9-22)
Top Goaltenders: Alison Quandt, Sr. (13-6-2, 2.02, .907), Johanna Ellison, Fr. (3-3-2, 2.30, .913)
Scoring Offense: 2.55 (18th)
Scoring Defense: 2.14 (13th)
Penalty Minutes: 12.0 (19th)
Power Play: 20 of 149, 13.4% (T-22nd)
Penalty Kill: 136 of 156, 87.2% (11th)
Series History
All-time: 43-3-0 Providence
Last 5 meetings:
12/4/05: PC 4, BC 2
*3/12/05: PC 9, BC 1
2/20/05: PC 4, BC 2
2/19/05: BC 4, PC 1
12/4/04: PC 7, BC 5
*2005 Hockey East Semifinal