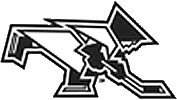 The matchup is a rematch of last year's semifinal, but a lot has changed since Providence hung a 9-1 result on Boston College en route to the Friars' third straight Hockey East title. BC is now the team ranked in the national polls, the team that comfortably secured its playoff spot several weeks ago, and the team that swept a home-and-home with Providence just two weeks ago. The Friars needed to rally on the season's final day just to get into the conference tournament, but an extra lifeline for a defending champ is always a potentially dangerous proposition for the field.
Things to watch for this Saturday: How will Providence handle Boston College's pressure style of play? And does the past matter?
The Eagles won loose pucks and effectively took away time and space during their recent sweep. They have the skill players in Deb Spillane, Sarah Feldman, Becky Zavisza, and Meghan Fardelmann to parlay Friar mistakes into goals. However, Providence is armed with three competent puck-handling defensemen in Kristin Gigliotti, Kathleen Smith, and Erin Normore. If BC is either overzealous or a step slow in trying to attack the puck, the skating and passing skills of that trio could go a long way toward setting up the Friar offense headed by Patty Kazmaier finalist Karen Thatcher.
Boston College certainly finished stronger, winning 13 of its last 16 contests while Providence dropped six of its final 10 games. However, these are uncharted waters for the Eagles, who are also fighting for an at-large NCAA berth should they fall short of the Hockey East title and the automatic bid. Meanwhile, this is very familiar territory for PC's 13 returning players who have only known victory in this event and might be able to use that experience to restore confidence in the wake of their late-season swoon.
Providence (17-13-4 overall, 11-8-2 Hockey East)
Top Scorers: Karen Thatcher, Sr., F (18-29-47), Sonny Watrous, Jr., F (19-21-40), Kristin Gigliotti, Jr., D (15-18-33)
Top Goaltender: Jana Bugden, Sr. (14-12-4, 2.66, .903)
Scoring Offense: 3.18 (10th)
Scoring Defense: 2.61 (20th)
Penalty Minutes: 16.0 (3rd)
Power Play: 42 of 209, 20.1% (5th)
Penalty Kill: 184 of 223, 82.5% (25th)
No. 9 Boston College (19-10-4 overall, 16-4-1 Hockey East)
Top Scorers: Deborah Spillane, So., F (17-17-34), Sarah Feldman, So., F (13-18-31), Becky Zavisza, Fr., F (16-11-27)
Top Goaltender: Alison Quandt, Sr. (16-7-2, 2.06 .906)
Scoring Offense: 2.61 (15th)
Scoring Defense: 2.15 (11th)
Penalty Minutes: 12.5 (18th)
Power Play: 23 of 172, 13.4% (22nd)
Penalty Kill: 159 of 185, 85.9% (15th)
Series History
All-time: 43-5-0 Providence
Last 5 meetings:
2/19/06: BC 4, PC 2
2/18/06: BC 4, PC 1
12/4/05: PC 4, BC 2
*3/12/05: PC 9, BC 1
2/20/05: PC 4, BC 2
*2005 Hockey East Semifinal