The Blue Devils surprised the league last season by knocking off Wis.-River Falls in the first round of the NCHA playoffs. Though they dropped their semifinal game at St. Norbert, there is still plenty of optimism surrounding this year's club.
With the return of sophomore Matt Koenig and junior Mike Stone in goal, head coach Terry Watkins points to the goaltending situation as being one he is more than comfortable with.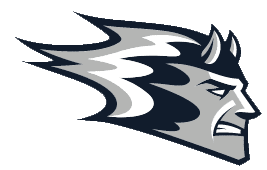 "In Koenig and Stone we have two guys who have received all conference honors," he said. "I definitely think that is one of the strengths of our team."
While solid in net, the Blue Devils do lose all-conference blueliner Mike Kautz to graduation. Two guys who will step up and replace him, according to Watkins, are junior Todd Wynia and freshman Bobby Kuehl. With the additional return of two senior defensemen in Adam Boche (4-6-10) and Jeff DeFrancesca (4-4-8), Watkins believe the unit may be in better shape now than it was even with Kautz in the lineup.
"As good as Mike was, I think we may be even stronger this year," he said. "Much like the goaltending I think this another strong aspect of our team."
While the defense appears to be in good hands, the offense is an area in which they are greatly seeking to improve. Ranking seventh in the conference last season with 3.00 goals per game, this in an area Watkins believed was addressed this offseason.
"I think that was kind of a weakness last year — our lack of any pure goal scorers," he said. "Simply speaking we needed to get some scoring, and I think we've done that. We've gotten a lot bigger and I think we've added some speed, too."
The Blue Devils do return leading scorer and go-to guy in senior Andrew Stearns, but Watkins pointed to a trio of freshman forwards in Scott Motz, Derek Hansen and Andy Sternberg as players who will be expected to help provide some offensive spark.
Much like the rest of the NCHA, the Blue Devils appear to be headed in the right direction, and that is all coach Watkins can ask for.
"I think we've gotten better every year," he said. "We brought in 11 more guys this year who are pretty good players and we keep improving as a team. I think we're getting to the point where we can compete with the top teams in the league. We did sweep River Falls at their place in the playoffs last year so I think that's something that shows we are right there."
With solid goaltending and defense as the strength of the Blue Devil lineup, it will come down to whether an improved offensive lineup is capable of producing enough to facilitate a run at the top half of the league. Like everyone else in the NCHA, Stout is a capable team that continues to improve. After hanging in the race until the final weekend of the season last year, this team should not be taken lightly despite finishing in seventh last season.
Most intriguing storyline: Will the momentum of an NCHA playoff series upset over River Falls instill enough confidence to propel Stout to a top half finish?