If things fall correctly for the Yellowjackets, 2006-07 could be a season of destiny. Having a history of playoff success, as well as being the last NCHA team to win a national title, Superior is bound to be mindful of the opportunity to play for a national championship on home ice.
That's a long way off however, and if the Yellowjackets look to capitalize on this opportunity, there are some questions that will need to be answered first.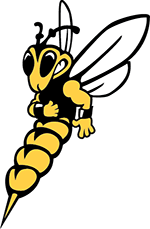 Mathieu Bonnelly garnered the majority of starts in net last season, especially down the stretch, but with his graduation the competition at goaltender is one that looks to be wide open.
The Yellowjackets were high on midseason transfer Chad Beiswenger (0-1-0, 5.00, .816) last season, and expect him and senior Baron Bradley (5-3-1, 2.74, .904) to gather a majority of starts in net. Bradley is an experienced NCHA goalie who owns a healthy career record of 19-7-9. Between his experience and the expectations for Beiswenger the Yellowjackets should find a solid answer to the goaltending question.
With 2.61 goals allowed per game last season, the Superior defense ranked in the top half of the NCHA as usual. This is a positive sign as the Yellowjacket defene was composed entirely of underclassmen. With another year of experiece under their belts, sophomores Derek Paige, David Moncur (1-8-9) and Jeff Herman (1-7-8) will lead a defensive unit that should be improved from last season.
The losses of forwards B.J. Radovich, Jay Dardis and Derek Miller at forward, along with a potentially season-ending injury to offensive sparkplug Mike Bickley (5-18-23), could cause early problems for a Yellowjacket offense that was fifth in the NCHA with 3.29 goals per game last season.
Sophomore forward Nate Rein returns after leading the team in scoring last season, and along with senior forward Myles Palliser will lead the Yellowjacket offense this season. After those two, things become a bit convoluted as standout forwards is something this team is lacking – for now. But with a bevy of young returning forwards and a very solid group of freshman forwards however, the Yellowjackets are very deep at the position and history suggests no one should be surprised if players step up and carry scoring load for the Yellowjackets.
Overall this Superior team is one that's difficult to gauge this early in the season. With some lingering questions in net and on offense, a slow start would not be unexpected. That being said, the Yellowjackets have been one of the powers in the league for a long time, regardless of how much roster turnover they have had to deal with. Known as being a team that gets better as the season goes on, these guys have a nose for the playoffs, and the NCAAs. Expect them to find a way to answer the call and again be a legitmate threat to win the NCHA title.
Most intriguing storyline: Will the Yellowjackets find the goaltending and scoring to once again put them at or near the top of the league?