Former Wayne State forward Brandi Frakie has passed away. She was 22.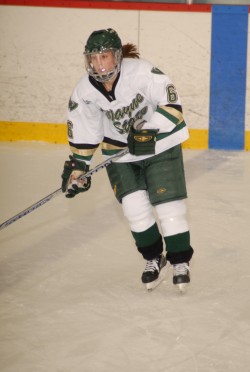 Frakie, who played for the Warriors from 2006 to 2009, died Wednesday, according to an obituary in the Star Tribune of Minneapolis.
She had 22 points (11 goals, 11 assists) in 67 games for Wayne State, with most of her points coming in her freshman season.
Frakie was a CHA all-rookie team selection in 2006-07, when she had nine goals and 15 points.
She missed the final 13 games of her sophomore season and the first 18 games of her junior season with an injury.
When she was 10, she survived being struck by lightning in Medina, Minn., an event that she described in a 2006 USCHO.com feature story.