North Dakota's Rocco Grimaldi scored two goals to lead the United States to a 3-1 win over Sweden on Saturday to capture the gold medal at the 2013 IIHF World Junior Hockey Championship in Ufa, Russia.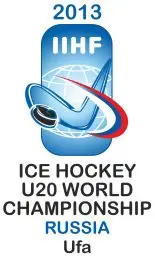 U.S. at the World Juniors
At Ufa Arena, Ufa, Russia
• Thursday, Dec. 27: U.S. 8, Germany 0
• Friday, Dec. 28: Russia 2, U.S. 1
• Sunday, Dec. 30: Canada 2, U.S. 1
• Monday, Dec. 31: U.S. 9, Slovakia 3
• Wednesday, Jan. 2: Quarterfinals: U.S. 7, Czech Republic 0
• Thursday, Jan. 3: Semifinals: U.S. 5, Canada 1
• Saturday, Jan. 5: Gold-medal game: U.S. 3, Sweden 1
For Team USA, it's the second World Junior crown in four years, following the 2010 title when the Americans downed Canada in overtime in Saskatoon, Sask.
"I couldn't be more proud of our players and staff," said U.S. coach Phil Housley in a news release. "And I'm also really happy for hockey fans in our country. This was a total team effort throughout the tournament. It was a very difficult challenge tonight against an excellent Swedish team. We had a terrific experience here and I'd like to thank the Russian Hockey Federation for being an excellent host."
United States goalie John Gibson (OHL's Kitchener Rangers) was named the tournament's MVP and top goaltender and made 26 saves in the final.
Vince Trocheck (OHL's Saginaw Spirit) iced the game with a late empty-netter.
Gibson, Michigan defenseman Jacob Trouba (also named tournament's best defenseman), Wisconsin defenseman and Team USA captain Jake McCabe and Boston College forward Johnny Gaudreau were named to the tournament All-Star Team.