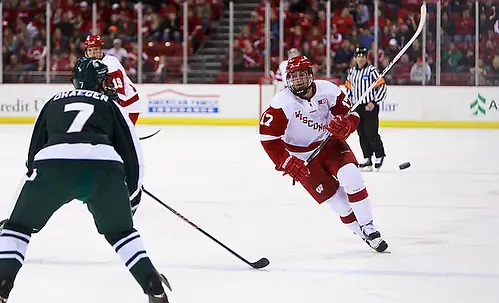 Wisconsin's Nic Kerdiles will skip his final two seasons of eligibility of Wisconsin after signing a three-year contract with the Anaheim Ducks.
Kerdiles, a second-round pick of the Ducks in 2012, had 26 goals and 71 points in 60 games over two seasons with the Badgers.
His 1.18 points-per-game average ranks second to Joe Pavelski in Mike Eaves' 12 seasons of coaching at Wisconsin.
Kerdiles was a second-team all-Big Ten selection this season, when he had 15 goals and 38 points in 28 games.