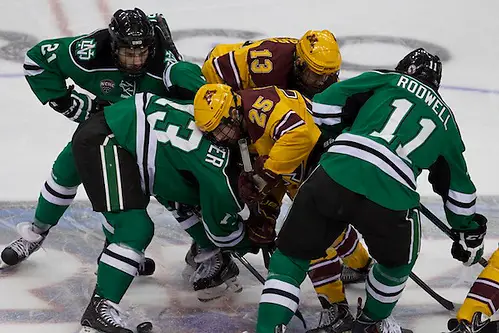 Minnesota is atop the preseason USCHO.com Division I Men's Poll for the first time in 11 years.
The Golden Gophers got 36 of the 50 first-place votes to take the top spot, ahead of No. 2 North Dakota and No. 3 Providence.
Boston College placed fourth in the preseason rankings, with defending national champion Union in fifth.
Minnesota, which lost to Union in last season's title game, was ranked No. 1 in 17 of 25 polls last season. The Gophers have been ranked first at the start of the season twice before in the USCHO.com poll, which is entering its 18th season — in 2002 and 2003, after they won national titles.
In all, 42 of the 59 Division I men's teams received at least one vote from the 50-voter panel made up of coaches, media members and sports professionals.