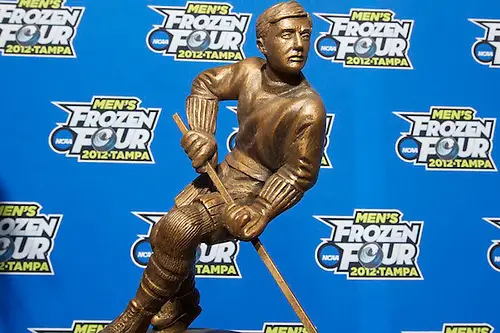 The BNY Mellon Wealth Management Hockey Humanitarian Award, in its 20th season, is looking for nominations for college hockey's finest citizen.
College coaches and athletic department personnel are encouraged to consider which of their athletes embrace hockey as an opportunity to enrich both their own lives and those of others in the community.
Nominations are being accepted through Dec. 14 at the HockeyHumanitarian.org page.
Players from all areas of NCAA hockey — men's and women's, Divisions I, II and III — are eligible for the award, which will be presented April 10 at the Frozen Four in Boston.
Holy Cross' Jeffrey Reppucci was the 2014 recipient.
U.S. College Hockey Online has been a Hockey Humanitarian Award media and marketing partner since 2007.