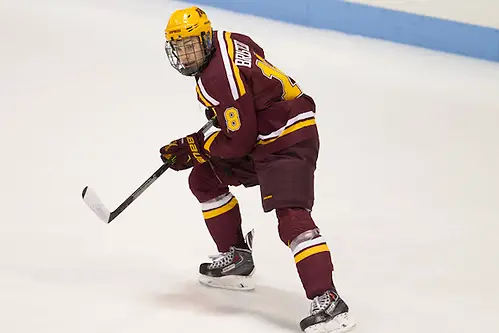 Three teams besides the United States have college hockey players on their preliminary rosters for the World Junior Championship.
Ohio State defensemen Yanik Moser and Western Michigan forward Frederik Tiffels are on Germany's roster, where they're joined by Minnesota State recruits Parker Tuomie and Marc Michaelis, both forwards playing in the USHL.
Defensemen Erik Autio of Penn State and Mika Ilvonen of St. Cloud State are on Finland's roster, and Minnesota forward Leon Bristedt is listed on Sweden's group.
The World Junior Championship runs Dec. 26 to Jan. 5 in Montreal and Toronto.
The United States preliminary roster includes 18 current college players, two recruits and uncommitted forward Auston Matthews.