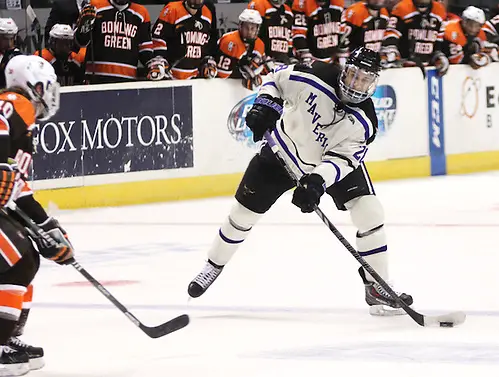 The Mankato Free Press has reported that Minnesota State junior defenseman Jon Jutzi has returned to the team after leaving the team and school for a semester due to undisclosed personal reasons.
"He's registered for school, he's back in town and he's skating with us," Minnesota State coach Mike Hastings told the paper. "I think he's in pretty good shape. I think he's taken care of his body, which I thought might be a major issue."
"I tried to stay in shape and skate as often as I could so if and when I came back I wouldn't be too far behind," added Jutzi in the same article.
Jutzi played in all 82 Mavericks' games in his first two seasons, compiling one goal and 14 assists.
Hastings noted Jutzi returning may be a boost, but time will tell.
"From a depth standpoint, [Jutzi] can potentially help us," Hastings said. "But the guys we have, up to this point, have done a pretty good job. … We'll wait and see how he practices."
"I just want to help the team any way I can," Jutzi said.