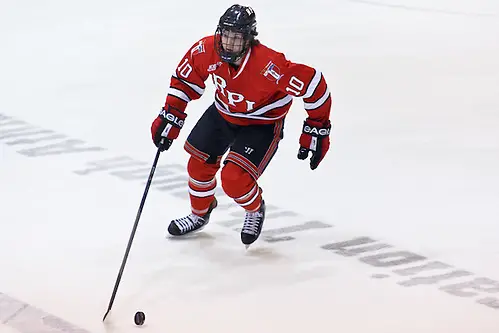 Rensselaer handed indefinite suspensions to its four captains before Friday's game against Miami, coach Seth Appert said.
Senior defensemen Curtis Leonard and Luke Curadi and senior forwards Matt Neal and Mark McGowan missed the Engineers' 3-2 loss to the RedHawks.
In a postgame meeting with the media Friday, Appert said the suspensions were for a violation of team rules.
He said the timeframe for the players' return to the lineup was at his discretion.
The four captains have combined for 2 goals and 14 points this season.
RPI also played without forwards Lou Nanne and Mark Miller, who are injured. Nanne and Miller are tied for third on the team with seven points.
Watch Appert's postgame comments here:
[youtube_sc url=https://www.youtube.com/watch?v=nNcdOgl5a04]