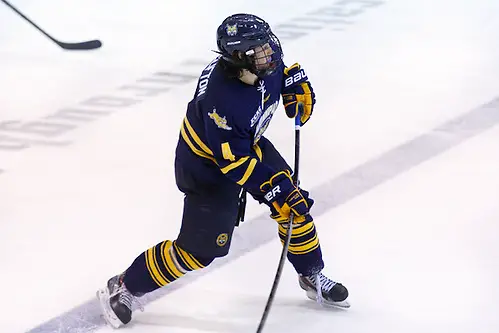 ECAC Hockey on Saturday suspended Quinnipiac defenseman Connor Clifton for one game for slew-footing a Brown player on Friday.
Clifton, sophomore, was not penalized during the game for the incident, a kicking out of an opponent's skates.
He will miss Saturday's game at Yale.
Clifton has played in all 25 of the Bobcats' games this season, recording four assists. He's second on the team with 21 penalties and 50 penalty minutes.