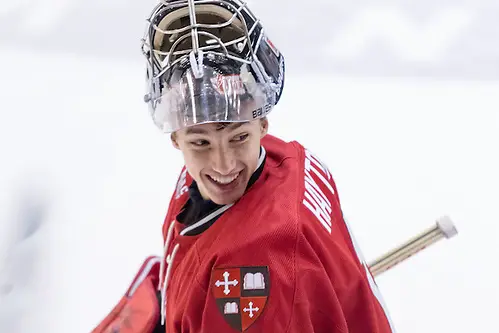 Let's Play Hockey and the Herb Brooks Foundation announced Wednesday the five finalists for the 2015 Mike Richter Award, which honors the most outstanding goaltender in NCAA men's hockey.
The second annual award will be presented by Mike Richter himself at the 2015 Frozen Four in Boston.
The five finalists are:
St. Lawrence freshman Kyle Hayton (20-12-3, 1.90 GAA, .939 save %, five shutouts)
Michigan State junior Jake Hildebrand (17-15-2, 2.12 GAA, .930 save %, six shutouts)
Yale sophomore Alex Lyon (17-9-5, 1.58 GAA, .939 save %, seven shutouts)
North Dakota junior Zane McIntyre (27-7-3, 1.97 GAA, .932 save %, one shutout)
Michigan Tech junior Jamie Phillips (27-7-2, 1.61 GAA, .938 save %, six shutouts)
Candidates for the award were determined by nominations from all 59 NCAA Division I men's head coaches. The finalists and winner are selected by a committee of coaches, scouts and members of the media.
Massachusetts-Lowell's Connor Hellebuyck won the inaugural award in 2014.