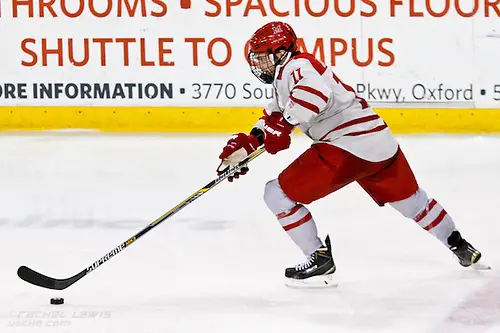 Miami forward Riley Barber has signed with the Washington Capitals, giving up his final season of collegiate eligibility.
Barber, a sixth-round pick of the Capitals in the 2012 NHL Entry Draft, scored 20 goals as a junior. For his 116-game collegiate career, the Pittsburgh native had 54 goals and 123 points.
He was the CCHA freshman of the year in 2013, when he had 15 goals and 39 points for the RedHawks.
The three-year, entry-level contract he agreed to with the Capitals on Friday makes him the fourth Miami player to sign a pro contract this offseason. He joined seniors Austin Czarnik (Boston, NHL), Alex Wideman (Binghamton, AHL) and Cody Murphy (Reading, ECHL).