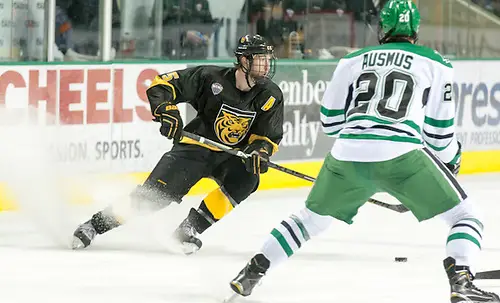 Colorado College defenseman Jaccob Slavin will forgo his final two collegiate seasons after agreeing to a contract with the Carolina Hurricanes on Wednesday.
Slavin was the NCHC's rookie of the year in 2014 after leading the team with 25 points. Last season, he was a first-team all-league selection.
A fourth-round pick of the Hurricanes in the 2012 draft, Slavin signed a three-year, entry-level contract.
"We will miss having Jaccob lead our defense in the future," Tigers coach Mike Haviland said in a statement. "However, this is a wonderful opportunity for him and we wish him well as he moves on to another phase of his career."
Slavin is the second Tigers defenseman in as many years to forgo eligibility and sign a pro contract. Gustav Oloffson signed with the Minnesota Wild after his freshman season in 2014.