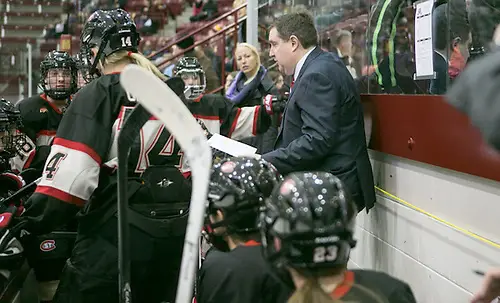 Former St. Cloud State women's coach Jeff Giesen has been named the associate head coach for the Minnesota State women's team.
Giesen had a 79-178-35 record at St. Cloud State from 2006 to 2014.
"We're excited we are able to have someone with Jeff's experience and background join our staff," John Harrington, the first-year Mavericks head coach, said in a statement. "Jeff and I have worked together in the past and had success and we are looking forward to having that continue on here at Minnesota State."
In 2008-09, Giesen was an assistant coach for the U.S. team that won the gold medal at the World Under-18 Championship in Germany.
He also was an assistant at St. Cloud State and with the men's team at St. John's, where he worked with Harrington from 1992 to 2003.