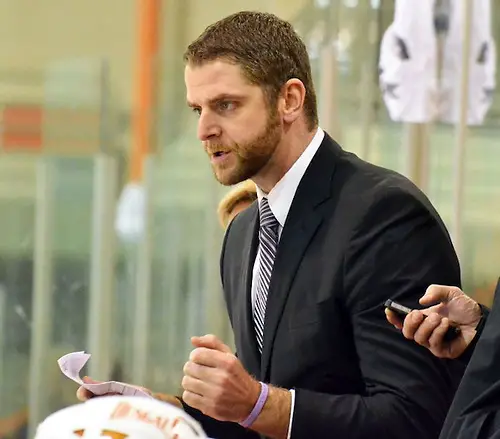 The Montreal Canadiens announced Monday that they have hired Nick Carriere as an assistant coach for their AHL affiliate, the St. John's IceCaps.
The former Niagara player just completed his tenth year as head coach at Buffalo State in 2014-15, leading the Bengals to their fourth consecutive trip to the SUNYAC semifinals. He led his team to nine playoff berths in 10 years with the Bengals and was also named the SUNYAC Coach of the Year in 2005-06.
Carriere came to Buffalo State after three seasons as an assistant coach at Fredonia and also has more than 10 years of experience working with various hockey schools and camps, including the Buffalo Sabres Hockey School. He also served as an assistant coach with the gold medal-winning Western Team (USA) in the 2007 Empire State Games.
Carriere's father, Larry, is the assistant GM for the Canadiens.