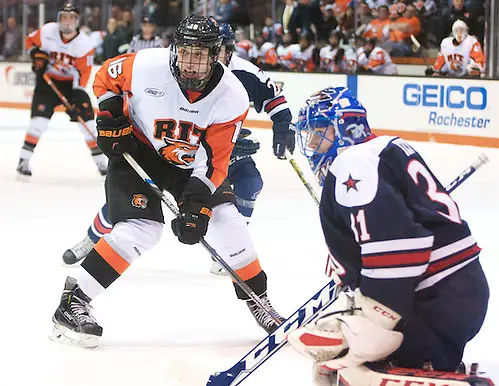 Atlantic Hockey suspended Rochester Institute of Technology's Erik Brown for one game for contact to the head in Friday's loss to Canisius.
Brown, a freshman forward, was not penalized for the hit during the game.
He'll miss Saturday's rematch against Canisius.
Brown has three goals and six points in 18 games this season for the Tigers.