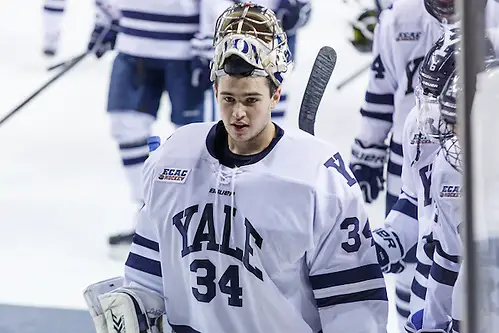 Yale junior Alex Lyon, one of five finalists for the Mike Richter Award as the top goaltender in Division I men's hockey, has signed with the NHL's Philadelphia Flyers.
Lyon, a free agent, was heavily courted by NHL teams after a season in which he went 19-8-4 with a national-best 1.64 GAA and .936 save percentage.
"My main thing going into [the decision-making process] was just a team that had a great organization and was in a really strong spot with their players," Lyon told the Yale Daily News. "They're an up and coming organization that's extremely strong. I'm just very, very proud and happy with my decision."
Lyon's career GAA (1.88), save percentage (.931), wins (50) and shutouts (15) are all Yale records.