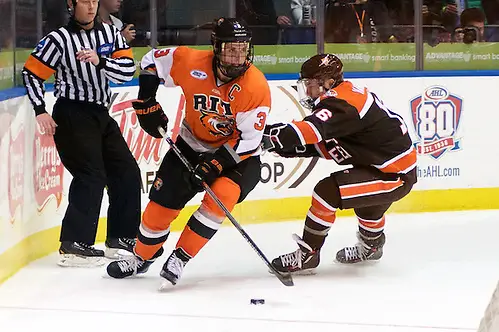 Bowling Green announced Friday afternoon that junior forward Brandon Hawkins is no longer a member of the hockey program.
No reason was given by the BGSU athletic department.
Hawkins compiled 29 goals and 29 assists in 80 games during his first two seasons with the Falcons. He hadn't skated this season, the result of an ankle injury during off-ice training at home just before he returned to school in August.
"We'd like to thank Brandon for his time in our program," BGSU coach Chris Bergeron said in a statement. "We wish him well in his future endeavors."