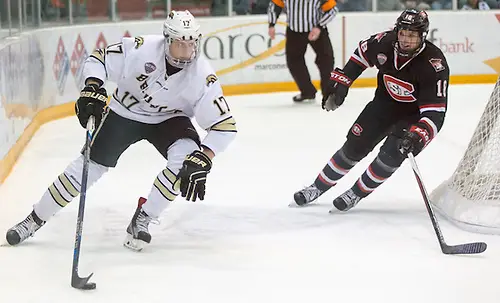 The Vancouver Canucks announced Tuesday the signing of Western Michigan sophomore forward Griffen Molino to a two-year contract.
Molino is coming off the best season of his collegiate career, scoring 33 points on 15 goals and 18 assists in 40 games.
"I couldn't be more grateful for my past two years at Western Michigan," said Molino in a statement. "My teammates, coaches and staff have made my years in Kalamazoo unforgettable. It's unbelievable to become a part of an organization like Vancouver. I would not be in this position I am today without my family, coaches and friends that provided continued support and belief in me."
In his two seasons at WMU, Molino racked up 58 points on 26 goals and 32 assists in 76 games with the Broncos.