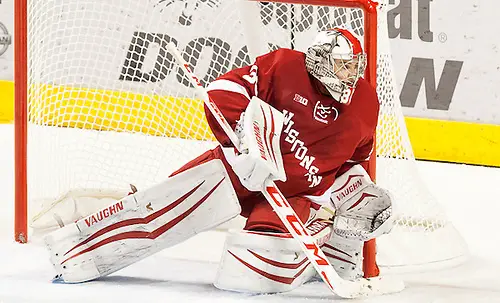 The Sioux City Musketeers acquired the USHL rights to goaltender Matt Jurusik from the Bloomington Thunder on Monday morning.
Jurusik spent the last two seasons playing at Wisconsin, but according to the Musketeers, will be joining the USHL for the 2017-18 season.
"Our team picked up an experienced collegiate goaltender that is very competitive and has a desire to win," said Sioux City coach Luke Strand in a statement. "Matt has 50 games played at the Division I level.  His freshman season, he was the youngest player in college hockey, let alone the starting goalie. We are excited to have him on our team."
That transaction comes on the heels of another as sources have told the Wisconsin State Journal that All-American goaltender Kyle Hayton will join the Badgers as a graduate transfer from St. Lawrence.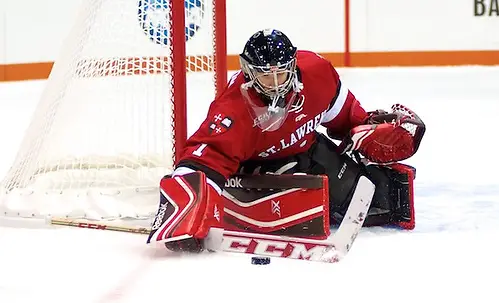 Hayton completed his undergraduate degree in three years at SLU, making him able to play his final season of eligibility at UW this fall without having to sit out a year as mandated by NCAA rules.
He was the Goaltender of the Year last season in ECAC Hockey and a second-team All-American in the East Region.