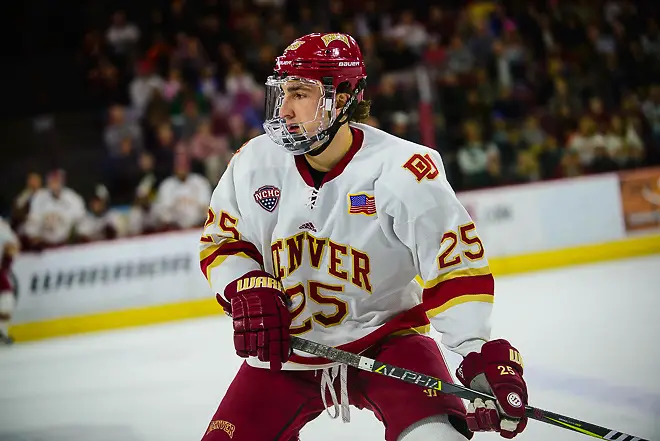 Denver junior defenseman Blake Hillman has signed a two-year contract with the Chicago Blackhawks that will run through the 2018-19 season, and will forgo his senior season with the Pioneers.
Hillman finishes his college career with 31 points (seven goals, 24 assists) in 123 games.
He was the Pioneers' second-highest scoring defenseman during the 2017-18 season, logging 12 points (three goals, nine assists), 44 blocked shots and a team-leading 52 penalty minutes.
In 2016, Hillman was named Most Outstanding Player of NCAA West regional after recording four points (two goals, two assists) in the tournament.
Hillman was originally drafted by Chicago in the sixth round (173rd overall) of the 2016 NHL Draft.