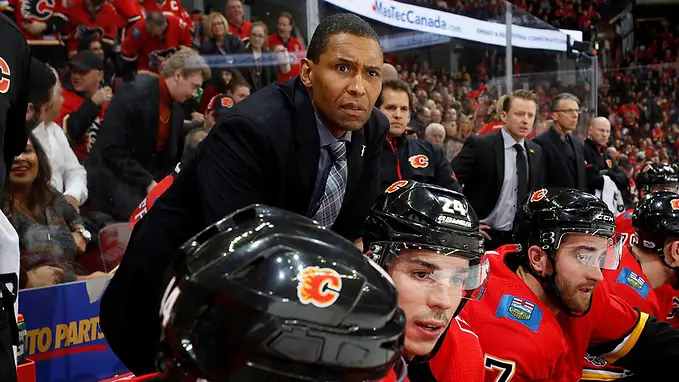 Omaha announced Friday that former NHL coach Paul Jerrard has been hired as an assistant coach for the Mavericks.
Jerrard is a hockey veteran with 21 years as an assistant coach in the NHL, AHL and college hockey. In addition to his last two seasons with Calgary, he also was an assistant coach for the Dallas Stars for two years and with the Colorado Avalanche for one season.
"We are very fortunate to be able to add someone with Paul's reputation, character and work ethic to our staff," said Omaha head coach Mike Gabinet in a statement. "He has NCAA experience and most recently at the highest level of hockey, running the Calgary Flames' defense and working with their special teams.
"He has a great track record of developing players. His hiring shows the level at which our program is committed to excellence. We want to be known as one of the top programs in the country at developing players and people."
"I want to thank Mike and UNO for giving me this opportunity," added Jerrard. "I've always loved college hockey, and I'm looking forward to working with and developing our players, not just in their hockey careers but academically as well to help them prepare for success in the future."
Jerrard played defense for Lake Superior State from 1983 to 1987, totaling 40 goals and 73 assists for 113 points in 156 games. He was drafted by the New York Rangers in the ninth round of the 1983 NHL draft.
Following a 10-year professional career that included a stint with the Minnesota North Stars, he returned to his alma mater, where he was an assistant coach.
"I couldn't be more excited about the makeup of our coaching staff and everything they will contribute to our program and culture," noted Gabinet. "All of our coaches bring a depth of experience and a commitment to our core values, and they will serve our student-athletes extremely well."