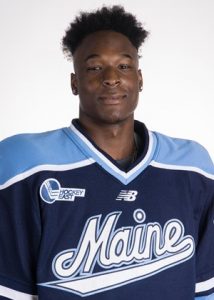 Alaska Anchorage has added graduate transfer defenseman Malcolm Hayes for the 2018-19 season.
Hayes comes to UAA after three seasons at Maine.
He will have one season of eligibility after graduating with a degree in business. Hayes scored four goals and three assists in 54 games for the Black Bears.
"A college hockey veteran, Malcolm has a presence as a big, strong player who will bring leadership to our team thru his prior experiences, aiding in the transition of our freshman and know-how for our returners," said UAA coach Matt Curley in a news release.